A message on the results of meeting of representatives of the Catholic Church of Poland and Ukraine
Saturday, 13 June 2015, 12:16
This year is coming up the tenth anniversary of a historic moment, when in Warsaw and Lviv on 19th and 25th of June, 2005 – on occasion of Year of the Eucharist, bishops of Ukrainian Greek-Catholic Church and Roman Catholic Church of Poland announced a common Pastoral letter on occasion of act of a mutual pardon and reconciliation.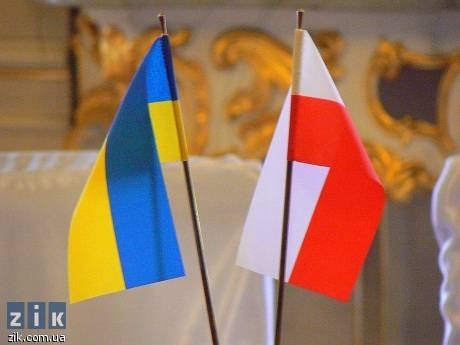 In this letter bishops called for moving up higher than political views and historical events, higher than religious rites and nationalities – Ukrainian or Polish, to say at the top of voice the words, "We forgive and ask for forgiveness".
Ukrainian and Polish people, in their history, have a lot of examples of good-neighbourly relations, common heroic deeds, but, unfortunately, memory preserves painful recollections of the confrontation much better than a mutual cooperation.
Both nations went through horrible tragedies of the XX century, enduring great sufferings from totalitarian regimes – Nazi, communist and extreme nationalism. Ukrainians and Polish often helped one another to go through those hard ordeals. We are filled with compassion for families who died or suffered because of the war. We want to do everything what we are able to do for promoting peace in relations between nations and international relations. That is why we observe a tragic past and dramatic situation on East Ukraine from a Christian point of view, clinging to God's mercy and praying to Our Lord of Hosts we ask to heal our wounds of history of nations from Central and East Europe.
Before our Churches stands an important task – with a guarantee of establishing modern relationships between nations, and thinking about a shared future, we have to base only on a positive spiritual experience and authenticity of Gospel. We are striving to continue this act of reconciliation between the Ukrainian and Polish nations through a concrete cooperation, respect, understanding and mutual sustenance between the representatives of our nations and Churches to testify a unity in variety, and respond to the expansion of the secularism and military aggression, going out from East.
We express our big hope for realization of this program, developed by concrete groups between the Roman Catholic Church in Poland, Ukrainian Greek-Catholic Church and Roman Catholic Church in Ukraine, in a partnership between parishes of two countries via open contacts, interchanging visits and pastoral experience.
An important case is a desire of a just restitution according to Church property and setting a problem of temples' ownership.
May Jesus Christ help Polish and Ukrainian nations to strengthen good-neighbourly relationships so that we could share our spiritual wealth glorifying God!
Archbishop of Poznań - Stanisław Gądecki,
The Head of Polish Bishops' Conference
His Beatitude Sviatoslav (Shevchuk),
The Head and Father of the Ukrainian Greek-Catholic Church
Archbishop Mieczysław Mokrzycki,
Archbishop of Lviv the Latins,
The Head of the Conference of Roman Catholics of Ukraine
Archbishop Ivan (Martynyak),
Metropolitan of Przemysl and Warsaw