Condolence Letter of His Beatitude Sviatoslav on occasion of death of Bishop Richard Seminak
Wednesday, 17 August 2016, 10:14
To the most reverend Metropolitan Stefan Soroka, priests, consecrated persons and lay faithful in sorrow of Chicago eparchy Glory to Jesus Christ!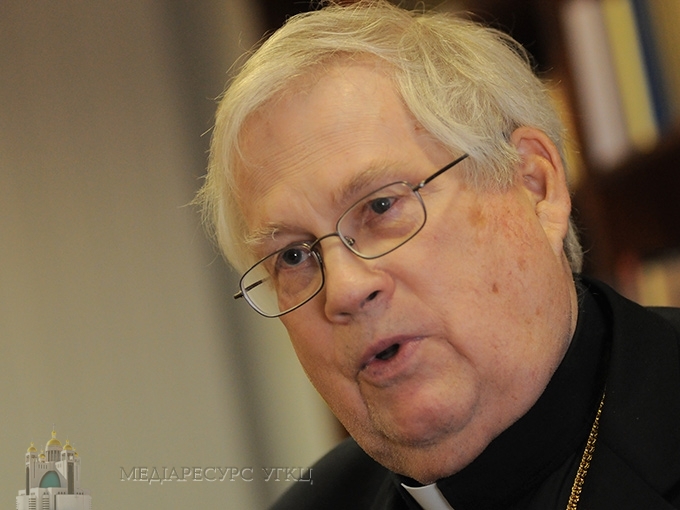 Your Excellency!
Dear priests and consecrated persons, lay faithful of Chicago eparchy!
Peace be with you!
With a deep sorrow I accepted news concerning bishop of Chicago Eparchy Richard Seminak who passed away after a long and severe disease. The Synod of Bishops of the UGCC and I with all people of a goodwill extend our sympathy and assure in our prayers for a newly departed.
Today priests, consecrated persons and all faithful of Chicago Eparchy say goodbye to their spiritual leader who could show all of us a real image of a merciful Father in accordance with his life and service throughout it. A lot of eparchial priests through bishop's hands were pleased to receive the greatest gift – holy orders. Bishop Richard tried to be kind, open and attentive to people's needs. He was a real spiritual father to the faithful of the eparchy who undertook many efforts for their strengthening in faith. The late was open to maintain relationships with Church in Ukraine, helping to restore temples of human's souls as well as temples destroyed after totalitarian regime. He was an active participant of the Synod of Bishops of the UGCC.
Today bishop Richard say his last homily citing the words of apostle Paul: "I have competed well; I have finished the race; I have kept the faith. From now on the crown of righteousness awaits me, which the Lord, the just judge, will award to me on that day, and not only to me, but to all who have longed for his appearance", 2 Tim 4, 7-8. With these words he is calling all of us to make efforts in our serving and spiritual life, so to be pleased and be worthy reward in heaven prepared to all of us who believe in Jesus Christ.
The death of bishop Richard filled us with sorrow and brought emptiness into our hearts, for to lots of you he was very close, sharing life anxieties and joys. But let faith in getting one more benefactor in heaven and intercessor before God's altar console all of us.
We devote the soul of newly departed Bishop to the hands of our God's boundless mercy and say in faith: "O Christ our God, grant Your inexpressible glory to the newly departed where those who rejoice dwell and where the Voice of pure joy is heard".
+ Sviatoslav,
Father and Head of the Ukrainian Greek Catholic Church
PUBLICATIONS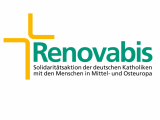 From 13 to 19 May, the Father and Head of the Ukrainian Greek Catholic Church (UGCC), His Beatitude Sviatoslav, was to visit Germany at the...