Head of UGCC: "Consecrated communities show us reality of presence of the Kingdom of God in human's kingdom"
Friday, 27 October 2017, 20:09
Consecrated people are called to proclaim the Kingdom of God, feeling as if they are a part of a big community! Their task is to show a real presence of what is eternal in present.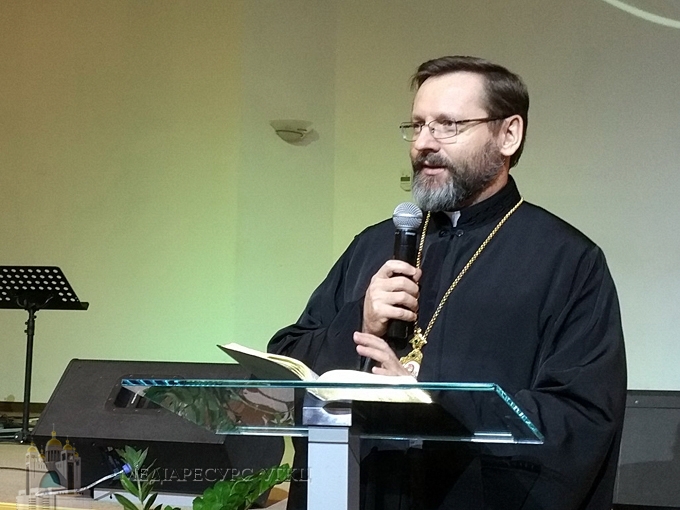 Father and Head of Ukrainian Greek Catholic Church His Beatitude Sviatoslav mentioned in his report "Expectations of Church from a consecrated life in a modern world" within the I International Assembly of Higher Superiors of UGCC communities of consecrated life, what is being held at Patriarchal Center in Lviv.
"Gospel tells that Christ, appealing to his disciples, says the words: "Truly I tell you, some who are standing here will not taste death until they see the Son of Man coming in His kingdom". Beginning his report, His Beatitude Sviatoslav also pointed out that Church, first and foremost, is God's people.
According to Head of Church, the sense of a consecrated life exactly in Eastern Christianity has always been considered in the spotlight of its eschatological meaning. "You have to show faithful what they believe in and what they expect. A consecrated person who dedicated themselves because of the Kingdom of God, what a monastery calls them for – is a character of Christian hope… In other words, consecrated monastic communities show us a real presence of what is eternal in present – the Kingdom of God within the human's kingdom".
During the presentation His Beatitude Sviatoslav encouraged the participants of the International assembly to share their experience of how we have to live as children of Eastern Catholic Church in the country and culture where God calls us to. "Last, but not least is a question of identity, not only in monastic life but in terms of Eastern Catholic Church, what our Church is as the biggest one, living in various countries and cultures. This is a hard question", mentioned Head of Church and added that it is another challenge we have today – to be the witness of eternal within transitional, accomplishing it in a special way of being an eastern Christian".
His Beatitude Sviatoslav assumes that we need to carry out our witness in a particular historical period, as it gives us more of a special meaning and sense. Since we are living in a secular world today, where we consume the same culture. That is why a need of feeling eternity is one of the most essential. Thus, we have to ask ourselves: how do we believe in God?
At the end of the conference, Head of Church signified that we should have felt as if we were members of a big community, and Patriarchal Commission on Monasticism of UGCC has to contribute to it.
The UGCC Department of Information
PUBLICATIONS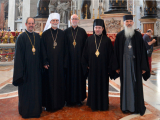 Glory to Jesus Christ! Beloved Brothers and Sisters in Christ!