Letter of the Head of the UGCC to Ukraine's Ministry of Deference in readiness for military chaplain service
Wednesday, 05 March 2014, 12:56
Honourable Ihor Teniukh, Minister of Defence of Ukraine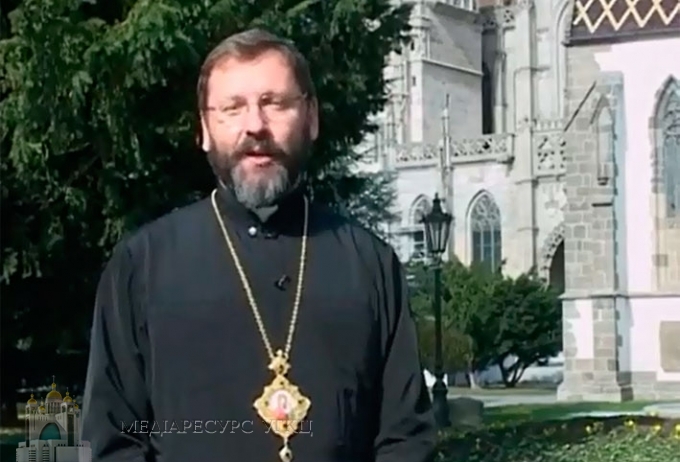 The Ukrainian Greco-Catholic Church with trepidation observes the development of affairs is Ukraine. Especially troubling is the threat of the breach of peace in our country. The Church has always allowed for the use of all just means for the achievement of peace and concord. Upon the Armed Forces rests an important mission: to stand in defence of the homeland and defend its territorial integrity and independence.
For a number of years now, the Church has devoted considerable effort toward organizing a military chaplaincy for the Armed Forces of Ukraine. Today there is a special need for pastoral care of military personnel. However, spiritual support makes military personnel hardy and indomitable.
At this complicated time for our country, we want to assure you of our prayer and support. Concretely - the Department of the Patriarchal Curia of the UGCC for Pastoral Care of the Armed Forces, and the Military Chaplains of this department, are ready immediately to offer their assistance in providing for the moral-spiritual needs of the personnel of the Armed Forces of Ukraine, and, to work in maintaining the high morale and confidence of our military servicemen and servicewomen. They are ready to stand with them and share all the challenges of our troops.
I invoke God's blessing upon you and all the Ukrainian Army!
+ Sviatoslav,
Father and Head of the UGCC
PUBLICATIONS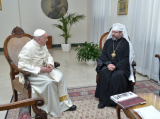 3 July at 10:00 AM, at Casa Santa Marta in the Vatican, Pope Francis met with His Beatitude Sviatoslav. The meeting was held at the request of the...