Ukrainian Greek-Catholic Church starts an internet-project LIVE.TV
Thursday, 08 August 2013, 19:35
The first direct broadcast will be on August 9th. This was announced on August 8th at a press-breakfast by UGCC Head His Beatitude Sviatoslav (Shevchuk).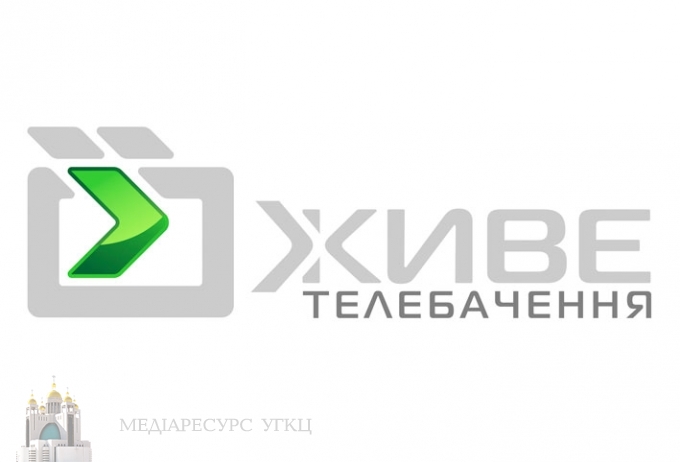 According to him, the blessing of the TV studio and the official opening of the internet-tv LIVE.TV will take place on August 9th. UGCC Primate also explained that the project is based on voluntary donations. "We will ask assistance from everyone who wants to assist us in this project. I have been asked about internet-tv by young people from around the world. The life of our Church in Ukraine is very active and we see no other way in which to transmit this information. Tomorrow the blessing will be broadcast live," said His Beatitude Sviatoslav. He thanked God that the TV project is starting on the eve of significant UGCC events – the blessing of the Patriarchal Cathedral in Kyiv, the pilgrimage, vespers – all to take place in August.
Creators of LIVE TV expect an audience of internet-users, primarily youth. The channel may perhaps even carry advertisements, excluding those of beer or wine. The channel will be directed by UGCC Department of Information head, rev. Ihor Yatsiv. He states that the internet-tv will include interaction and totally free access.
"Every conversation in the studio or other links which we will use will be interactive – meaning, that the viewer will be able to react to that which is taking place in the studio, through the telephone, employing SKYPE, through comments in the social network of our TVsite.
We will not force anything on the viewer: we will not have the so-called net. There will be content and live programs, direct transmissions; interesting moments from direct air that will be made available for viewing on our channel at whatever time the viewer finds convenient.  We have a studio, professional equipment and professional staff.  LIVE.TV results from the efforts of seven people, including two operators and a journalist.  We have production studios with which we cooperate, such as Dzvony in Ivano-Frankivsk and the cartoon studio Svichado in  Ternopil…  Also in every eparchy there are press services which are also our partners," related rev. Ihor.
In his words, "Live TV will be a social-religious (90% - 10%) television.  We will talk about the whole person, above all about the spiritual dimension, as well as education, upbringing, youth studies. There may be culinary shows, stories about fishing or other things involving a person. We will also hold tele-marathons.  One thing that we will exclude will be stories about sin. We will not popularize killings, violence, etc. There are people who want to help us – among them some prominent Ukrainians," stated the head of UGCC Department of Information.
The priest also noted that on August 9th during the blessing of the studio, the first attempt at a direct broadcast will be attempted. "We have made agreements with Google and Youtube and they will transmit us as a media server for free," said he.
Telekrytyka
PUBLICATIONS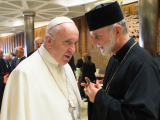 An unprecedented event took place in Rome on July 5-6. Desiring to demonstrate support for the Ukrainian Greek-Catholic Church at a time of...