Video-message of His Beatitude Sviatoslav. June 24. 121 th day of the war
Friday, 24 June 2022, 14:20
Glory to Jesus Christ! Dear Brothers and Sisters in Christ!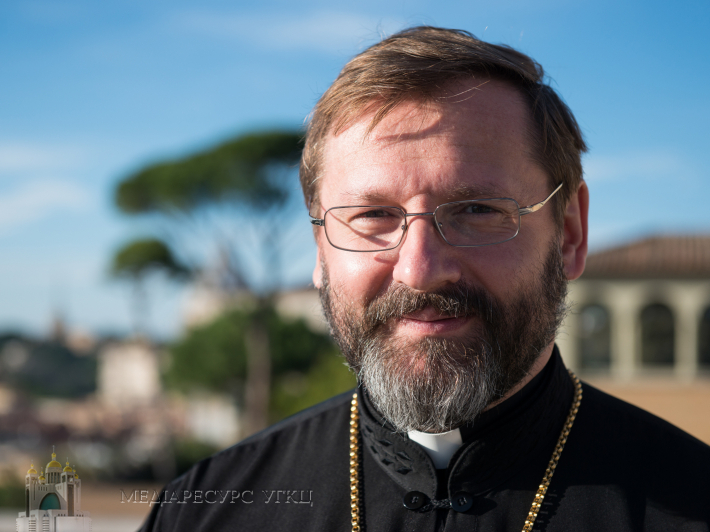 Today is Friday 24 June 

2022

 and Ukraine has been going through 121 days of this full-scale war, this invasion of Russia, this war against the Ukrainian people.

We are already starting the fifth month of nationwide opposition to the aggressor and every morning we thank the Lord God and the Armed Forces of Ukraine that we survived until this morning and can rejoice in the light of day.

During the last day on all fronts there were very intense, fierce battles. From what we hear from the messages of our military and our government, the intensity of shelling, hostilities is growing. Heavy blows were inflicted on the Sumy and Kharkiv regions. This morning Mykolayiv and its vicinities and the Mykolayiv region were fired at again. Although the most infernal circumstances and military clashes are in the Luhansk region, around the cities of Sievierodonetsk and Lysychansk. In fact, there our military is encircling huge enemy forces. And they are protecting Ukraine with their own bodies. Again, during the last day, people have died, civilians, innocent people, and we entrust them, hand them over to our Heavenly Father.

But Ukraine is standing. Ukraine is fighting. Ukraine is praying. Ukraine is defending basic human values. Ukraine is proving to itself and to the whole world that we are a worthy people who do not want that which belongs to someone else, but we have a sacred duty to defend that which is our own.

Today I would like to reflect with you on another fruit of the action of the Holy Spirit. Another sign of the human person's maturity in his Christian vocation. And this fruit of the Holy Spirit is called patience. What is this about here? What kind of patience does God's Word and the Church of Christ teach us?

First of all, when we speak of patience as the fruit of the Holy Spirit, we look into the face of God. And we are talking about a certain sign of our God, who is patient with man. Even the Word of God sometimes calls our God "long-suffering." The Lord God does not want the death of a sinner, but He knows how to wait a long time, to create the appropriate time and space for this sinner to be converted, to leave his malice, sin, and be able to live. Therefore, great patience, as the fruit of the Holy Spirit, is a certain feature of us, Christians, who in this way show mercy to the defects, sins, and infirmities of others. To be long-suffering towards the weak does not mean to accept this weakness, it does not mean to praise sin or evil. But it means being able to be merciful and to do everything to make that person heal from sin. But this patience, as the fruit of the Holy Spirit, has another feature.

In the Christian life it is so important to be also persevering in good. This patience also applies to ourselves, because sometimes an immature person wants to understand everything at once. I recall a young man who said, "I do not know what I want, but I want it right now." And with this troublesome daily work to move forward. Because this is how the whole nation moves towards its goal. During such endurance in good, the intention of the person is checked; it is checked how much she strives for good; how truly convinced she is that what the Lord calls her to do.

In this way, patience helps a person to overcome all kinds of dangers and difficulties and is the fulfillment of the gift of the Holy Spirit, which we have already mentioned, the gift called "strength."

Today we so need the ability to be patient. Because it is possible in this way to patiently continue in your spiritual vocation, in your professional vocation, to patiently continue even in our struggle. It will be one of the types of our victory, victory over evil, victory over the Russian aggressor.

We say today: O God, thank You for being patient with us, with our weaknesses, even with our infidelity and menace. O God, let us endure in the good until death. O God, help us, strengthen us in our struggle for the freedom of our homeland.

O God, bless Ukraine. O God, bless the Ukrainian army. O God, give us all the patience to wait and win our victory.

May the blessing of the Lord be upon you through His grace and love of humankind, always, now and ever, and for ages of ages. Amen. 

Glory to Jesus Christ!

PUBLICATIONS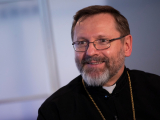 Glory to Jesus Christ! Dear Brothers and Sisters in Christ!