An appeal of bishops of the UGCC to the representatives of government, politicians and Ukrainian society
Friday, 05 February 2016, 11:06
We, bishops of the UGCC, having met at our regular Synod cannot stay aside today's anxieties and hopes of our people, as a common well-being of humans, freedom and dignity what God gave them has always been in the center of Church pastoral care.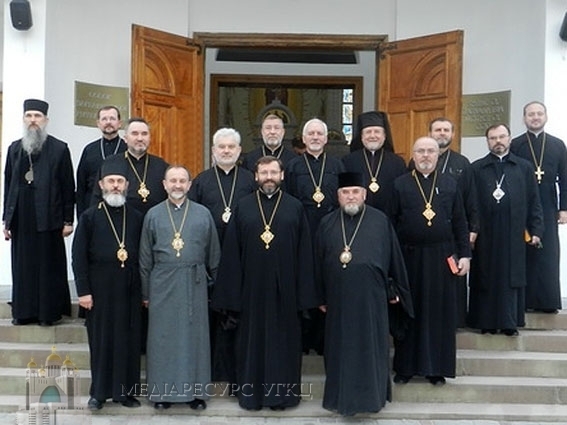 An appeal of the bishops of the Synod of Kyiv-Galician Supreme Archbishopric of the UGCC to the representatives of government, politicians and society of Ukraine
We, bishops of the UGCC, having met at our regular Synod cannot stay aside today's anxieties and hopes of our people, as a common well-being of humans, freedom and dignity what God gave them has always been in the center of Church pastoral care.
Our country has all necessary premises and resources –social, intellectual and working ones to ensure every citizen in living a worthy life. Besides, in our society have to be leaders who, without wasting all above-mentioned resources will take responsibility for realizing wishes of Ukrainians. Former government did not cope with that task and under pressure of people, with a price of blood of Heroes of Heavenly Hundred, had to quit. Holding regular elections gave us hope to reboot a political system and change the rules of authority's principles. Consequently, after Maidan people established a new credit of trust to their leaders who are very responsible for that.
However, today it is seen unaided how disappointment and anxiety have been raising among our people. These days a considerable anxiety of Church has arose out of signals about blocking reforms on the state level, which our people are striving for. We, as priests are not about giving an expert mark of political and economic situations but we share an opinion of our faithful and all society about an urgent need of reforms that must give our people an opportunity to realize talents given them by God and become a pledge of social just and make dreams about worthy life for themselves and their descendants come true. With a special responsibility it is ought to consider, particularly, constitutional changes, as unreasoned actions in this sphere can cause a harm to the unity of nation and threat to sovereignty and integrity of our Motherland.
These groundless postponing of reforms represses the development of our society. For this development the corruption case presents us a considerable threat, as well as actions of some politicians and groups, because they are killing belief of Ukrainians to get this opportunity for significant changes. In addition to this, they are destroying collective faith in governmental institutions what at the present moment can be favorable only to our enemies.
Ukrainian society want to see the results of their fight for a worthy life, for what our people paid such a high price of tremendous sacrifices on Maidan and still pay on East Ukraine. Simultaneously, we have to warn that any authority will discredit itself inevitably, if it acts by double standards, and actions of some of its representatives contradicts their personal declarations. When people shed blood for country independence on a battlefield, it is unacceptable not to reward their feats by galvanizing the changes, internal disputes and trade with a good name within an international community. Society is expecting a government to set new and legal rules that must be obeyed, as far as clear and responsible deeds which will give grounds for trust and hope.
We are appealing to those who were trusted power-holding authority, with a persistent call not to put forward personal, business or party interests over the national ones. A concern for a common welfare and directing all sufficient forces to protect human's dignity and obtain a social justice among our people must become consolidation factors for all society and its leaders.
The newest events in the Ukrainian politics give an idea that today has come a final date for awakening the conscience of the authority in order to pass this point of no turning back what will help us to build really an independent state without dire consequences of the post-soviet wounds.
All in all, we want to appeal to all people of a good will in Ukraine. Dear fellow citizens! After Maidan with the case of external military aggression against our state, Ukrainian society does not have a right to be changed into a society of disillusioned and disappointed ones. It would be the greatest defeat for all. It is needed to keep calm and cool mind for not to waste our gifts gained with such a high price because of some unreasonable acts. "For freedom Christ set us free; so stand firm and do not submit again to the yoke of slavery", Gal 5,1.
Let these God's words become for you an encouragement to the further enduring work and a pledge for our hope to get final victory in this battle of good and evil and let the power of truth triumphs over the power of sin.
We are calling all faithful to the intensive prayer for our people, government and all the militaries, calling upon everyone the constant blessing of the Father, the Son and the Holy Spirit!
On behalf of the Synod of Bishops
of KGSA of the UGCC
+ Sviatoslav
Lviv-Bryukhovychi, January 4th, 2016
PUBLICATIONS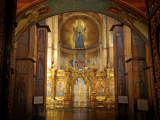 Dear brothers and sisters in Christ! Throughout our millennial history, our Church and our people have fully experienced in their bodies the...
MEDIA