" Among his small pupils was the future Pope" – His Beatitude Sviatoslav about the Bishop Stepan Chmil'
Monday, 13 October 2014, 15:53
On 12 October the Ukrainian community of Rome honored the 100th anniversary of the birth of the Bishop Stepan Chmil' (1914-1978), the first Ukrainian salezian of Byzantine rite, then the rector of the Ukrainian Papal small seminary in Rome. On this occasion, in the cathedral of Saint Sophia in Rome the Head of the UGCC lead the Divine Liturgy and the memorial service in the crypt of the cathedral, where is buried the Bishop Stepan.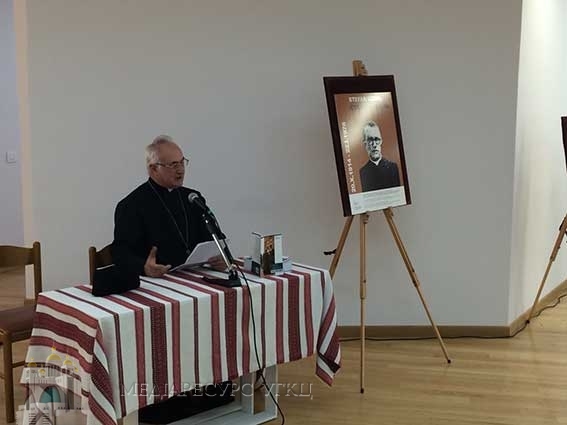 Explaining the Gospel passage this day about the calling of the apostles and the miraculous catch of fish, His Beatitude Sviatoslav recalled that "very often in our daily life we ​​work, make plans for the future, but not everything is a success. However, this experience of failure and futile human effort is an opportunity to discover the presence of Almighty God". He believes that the events in Ukraine is an opportunity "to testify the presence of God in the life of Ukrainian people".
"It happened that among the small guys who were taught by the Bishop Stepan Chmil' about the presence of the Triune God in their lives, was the future Pope Francis. The Holy Father himself told me that while studying at salezian school, when the other guys were still asleep, little Jorge Mario Bergoglio attended about Fr.Stepan Chmil' during the Divine Liturgy",- said His Beatitude Sviatoslav.
After the worship in the conference hall of the building of "Saint Sophia" society a conference to commemorate the memory of the Bishop Stepan Chmil' took place. In particular, the monks of Salezian rank from Ukraine presented a book about his life "the Light of Holiness", by authorship of the Bishop Andriy Sapelyak. The guests also had the opportunity to see the exhibition of biographical photographs of the first Ukrainian salezian, prepared by the Embassy of Poland by the Apostolic See.
With his personal memories of the Bishop Stepan Chmil' shared with presents Fr.Yevgen Nebesnyak, the Ukrainian priest from England. In particular, he stressed the prayer posture of the Bishop: "Father Stepan was a man of the constant prayer. Although his time was filled with different tasks, he always found time for prayer".
We have to add that at the events were also the ambassadors of Ukraine and Poland by the Apostolic See Ms.Tetyana Izhevs'ka and Mr.Piotr Navina-Konopka, correspondingly.
Press Service of "Saint Sophia" Society
PUBLICATIONS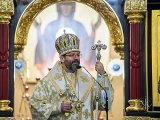 Head of the Ukrainian Greek Catholic Church brings multifaceted experience to project of evangelization.
MEDIA