A center for spiritual care for soldiers, namely a chapel, arranged at the military unit in Odesa region
Thursday, 18 June 2020, 20:43
At the military unit "А 1325", being dislocated in Bilyaivkskyi district, Odesa region a center for spiritual care for soldiers, a chapel dedicated to the Intercession of the Blessed Virgin Mary, a patroness of Ukrainian soldiers and saint Nicholas, a patron of sailors is being prepared for consecration.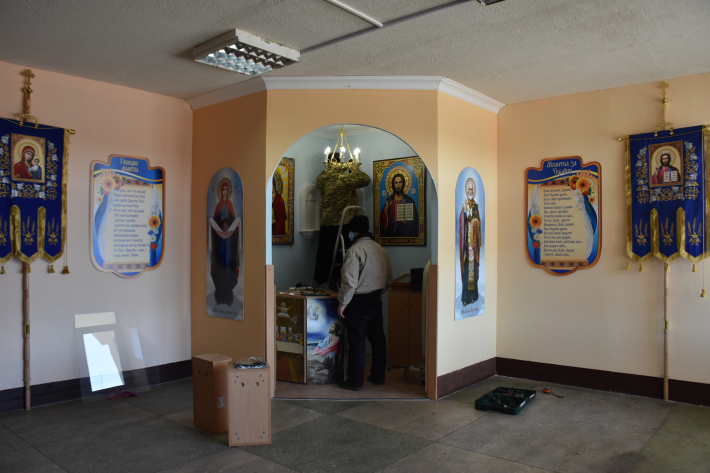 In a commentary given to a press service of Odesa exarchate, a military chaplain Fr. Ruslan Ostafiy, told that an idea of building a chapel had been welcomed in 2018, since there was no place to build it, it was agreed with a commanding officer to situate it in the premises of the military unit. Thus, with a blessing given by bishop Mykhailo Bubniy, an exarch of Odesa, with a support of Department for military chaplaincy and assistance of military unit "А 1325" a process of equipping a chapel has been conducting since 2019.
As a chaplain informs, renovation is being held owing donations of the parishioners of St Andrew's Cathedral, Knights of Columbus organization centered in Odesa and with the efforts of militaries. "A lot of things have been bought so far: gonfalons, prayer posters, a chalice, an altar and icons. Shortly we will holily consecrate this chapel for spiritual needs of our militaries", said Fr. Ruslan Ostafiy, a military chaplain.
Due to a quarantine lockdown and limits of it, a clear date of a chapel's consecration is unknown, nevertheless it is hoped to happen in the nearest future.
Press service of Odesa exarchate
PUBLICATIONS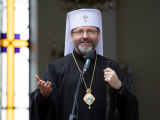 When we see people's transgressions, iniquities and even crimes we, first of all, have to undertake an examination of conscience, so not to do...
MEDIA