A charitable evening Christmas Together held in Slavutych
Wednesday, 15 January 2020, 20:58
January 12, 2020 on the initiative of a local parochial priest Yuriy Logasa the second charitable evening for families of ATO participants and IDP "Christmas Together" was held in Slavutych, Kyiv region. An event happened due to the support of Kyiv Archeparchy and CF "Caritas – Kyiv". "More than 120 people took part in it", informs Fr. Roman Syrotych, chancellor of social service of Kyiv Archeparchy.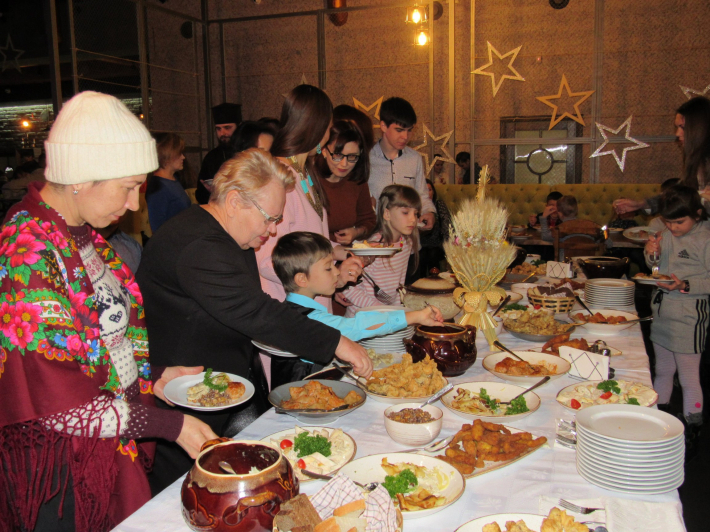 Thus, the participants of ATO and internally displaced persons were invited to "Old Tallinn" restaurant, where Fr. Yuriy Logasa, senior priest of the Church in honor of the icon of the Blessed Virgin Mary "Perpetual Help" UGCC in Slavutych, told about a rich history of Christmas and its unique traditions.
Major of the city, Yuriy Fomichev congratulated guests with holidays and thanked Fr. Yuriy and "Caritas – Kyiv" for their socially charitable mission, which, besides Slavutych, is also carried out in other surrounding localities.
A varicolored thematic program of the celebration was performed by the trainees of Children's Art School, Palace of children and youth, National cappella choir "Natkhnennia" ("Inspiration") of a local department of culture.
At the end of the celebration all participants took part in Christmas flash mob and commonly sang a carol "Good evening to you, master of the household".
Fr. Yuriy in his concluding words thanked everyone who contributed to organizing this event, as it was held with an assistance of a local government, city social services and talented youth of Slavutych. All this is coherent with a name "Christmas Together". Father also expressed his hopes to progress with this tradition further on.
"Today social service of Kyiv Archeparchy plays a significant role in a pastoral activity at our parishes. Owing to Fr. Yuriy hub and other types of social services are actively functioning and developing in Slavutych, surrounding villages and even in Chernihiv. This event is one of many they carry out daily. I am grateful to Fr. Yuriy for an active pastoral ministering, since social service is an integral part of it. I thank all people of good will, owing whom we managed to organize this incredible celebration" says Fr. Roman Syrotych, chancellor of social service of Kyiv Archeparchy.
Press service of CF"Caritas – Kyiv"
PUBLICATIONS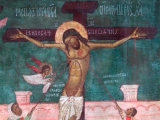 "Open to me the doors of repentance, O Giver of Life. As we worship in Your temple this morning, teach us how to purify the temple of our...
MEDIA