A Christmas Eve Dinner for homeless is held in Lviv
Saturday, 29 December 2018, 19:49
Traditionally on January 7, the day of Nativity of our Lord Jesus Christ a big Christmas Eve Dinner for homeless people is held in Lviv. This year location of the feast is Church of Protection of Our Lady, Lychakivska Str 175 at 3.00 pm.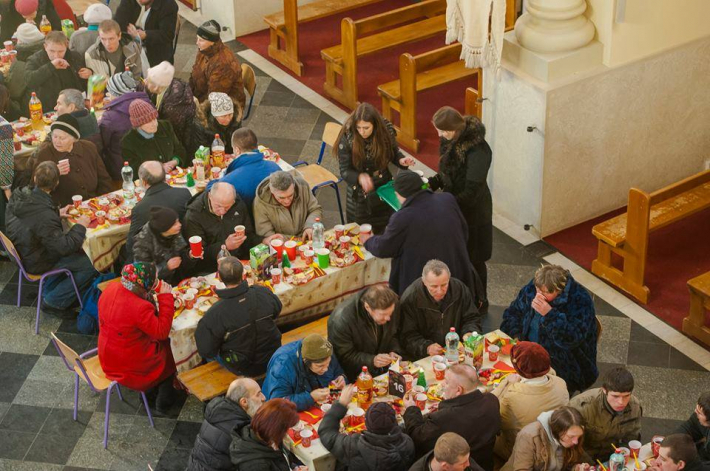 An organizer of the event is the Community of Sant'Egidio of Lviv and a parish of Protection of Our Lady. In Lviv this Christmas feast has been held since 2006.
Last year 300 of needy people gathered around a Christmas table. Usually the table is served just before the altar, where Divine Liturgy is celebrated. "This is the sense of the action, since Jesus was born as a humble one, a refugee, someone without a home, and this is a reason why poor are in the very heart of church and core of Christmas. A meeting with them is a real meeting with a newborn baby, who visits us in poor and needy people", organizers say.
The Community of Sant'Egidio serves tables with traditional Christmas dishes according to Galician traditions. By the end of the feast guests listen to the carols and receive presents including warm clothes, fruit and sweets. The feast is supported by Lviv's citizens, collecting money at parishes, help from numerous bars and restaurants.
velychlviv.com
MEDIA