A Church Home School started classes in Budapest
Saturday, 28 September 2019, 17:58
The first studying day began on Saturday, September 21, on the day of Nativity of the Blessed Virgin Mary. The day started with a Divine Liturgy at the UGCC parish of the Intercession of the Blessed Virgin Mary, where participated teachers and children together with their parents. After the Liturgy school children got a blessing for a new coming academic year.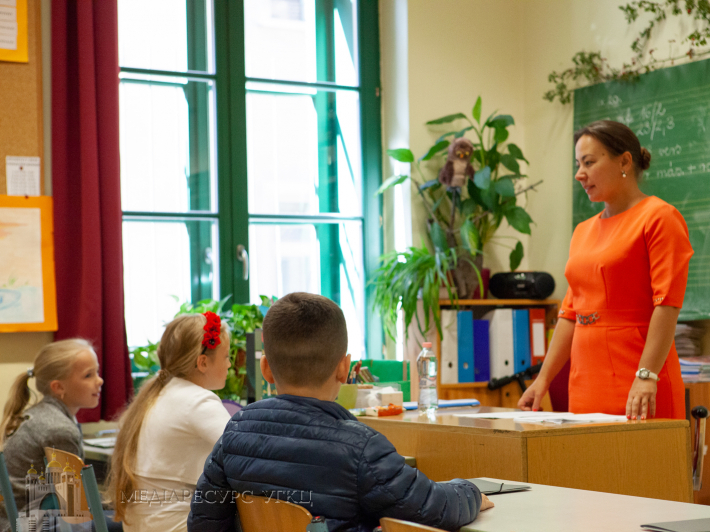 Fr. Damian Haboriy mentioned: «Home school in Budapest was established by the UGCC in Hungary and functions under a patronage of the Ukrainian center of cardinal Husar in Hungary. This is the second academic year of our school. This year a curriculum for children from the first to eleventh grade has been introduced. History of Ukrainian community in Hungary for the first time has got an opportunity for Ukrainian children of different age systematically study according to the Ukrainian curriculum which functions in Ukraine».
«Currently studying is being conducted on Saturdays, nevertheless we are aiming at creating a complete Ukrainian school where children will be able to learn their mother tongue, history and customs on a regular basis», says Uliana Kniahinetska, head of Ukrainian center of cardinal Husar.
Olena Beskorovaina, an administrator of the school announced: «School schedule lasts from 9 am till 2 pm, additionally children attend various clubs to 5 pm. In the frame of a studying program children have compulsory subjects as follows: Ukrainian language and literature, History of Ukraine, «I explore the world», «Me in the world», Catechization, Singing. Within the school, Ukrainian association of the Federation of European Scouting teach children the scout's culture».
UGCC Department for Information
by the materials of 6 service of the UGCC in Hungary
PUBLICATIONS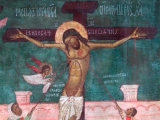 "Open to me the doors of repentance, O Giver of Life. As we worship in Your temple this morning, teach us how to purify the temple of our...
MEDIA