A film about metropolitan Andrey Sheptytsky was shown in the center of Kharkiv
Saturday, 05 September 2020, 18:46
On Saturday, August 29, in the frame of cultural and educational hub in the center of Kharkiv by the tent "Everything for a victory" what is on Svobody Square, a documentary film premiere "Andrey Sheptytsky: pertinent" was shown. Screening of the film was initiated by Volodymyr Chystylin, head of a local film club "New Ukraine".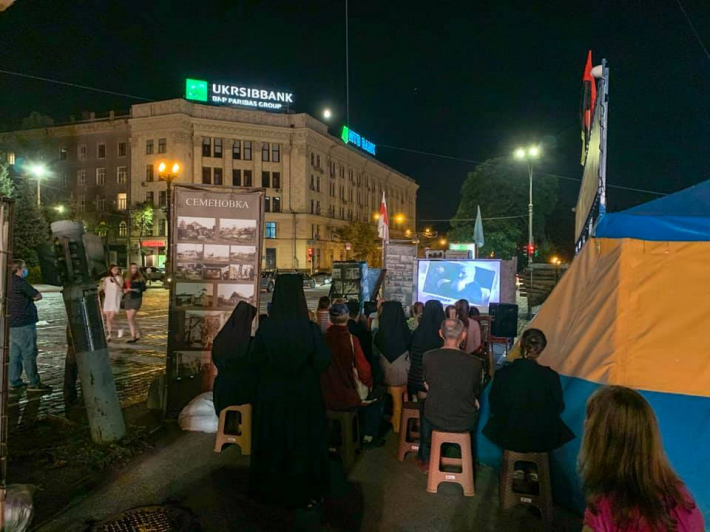 "There are a lot of things written and said about one of the greatest of our compatriots from XXI century, giant of a man and the consciousness of the nation, metropolitan Andrey Sheptytsky", Volodymyr Chystylin pointed out.
Among those who watched the film were bishop Vasyliy, exarch of Kharkiv, sisters of Congregation of Saint Joseph, clergy and faithful of Saint Nicholas Church, UGCC, citizens of the city.
"Metropolitan Andrey was living in time when Ukraine did not have its state, was not able to develop freely its traditions and culture, yet we see his aspiration to develop his Church, his Christian tradition, Ukrainian culture, science, art and medicine", mentioned bishop Vasyliy. The bishop encourages everyone to watch this film, which, as he considers, might help to realize how we have to care for our country today". "That very youth who was brought up by metropolitan Andrey in Ukrainian manner, has formed Ukrainian culture, art and Ukrainian Church", emphasized the exarch of Kharkiv.
PUBLICATIONS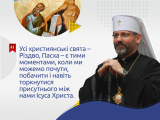 All the richness of the Christian life, our feasts, our Divine Liturgy are an opportunity to experience the events that the apostles went...
MEDIA