A gathering of Basilian priors was held at the provincial residence
Sunday, 31 May 2020, 12:20
On May 26, priors of the Province of the Most Holy Redeemer, OSBM held a gathering at Basilian monastery of St. Onuphrius in Lviv.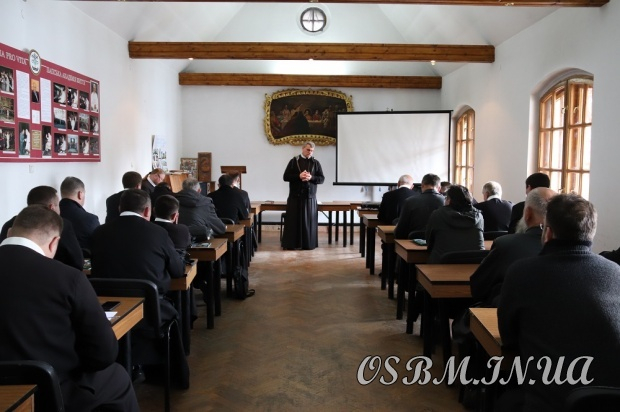 Due to a quarantine and supporting province unity, the first meeting of priors was organized at the provincial residence after a cathedral chapter.
An event started with a Moleben to the Mother of God, headed by proto-hegumen of the Basilian Province of St. Nicholas in Transcarpathia. Following a foreword by a provincial superior of the Most Holy Redeemer Fr. Joan Shkolyk, OSBM, the participants moved to a fruitful discussion of the issues involving set of activities and province development adopted by a provincial cathedral chapter. The participants discussed in particular the development of monasteries beyond Galicia.
During a joint meeting was also presented a book of Fr. Khrystofor Hanynets, OSBM, "Missionary" editor-in-chief. Written as spiritual psychology publicity, this book will be useful for priests. Apart from that, sisters of St. Josaphat congregation spoke about a presentation of a project book "Catholicism" written by Bishop Robert Barron, bishop auxiliary of Los-Angeles eparchy of RCC.
The participants of the gathering agreed upon creating a ground, filled with an atmosphere of trust and cooperation. To accomplish it, meetings of monks of the province from each monastery are anticipated. This way of exchanging thoughts facilitate decisions taken with effective consideration of ideas of province's members.
West Office of "Zhyve.TV"
MEDIA