A joint retreat for UGCC and RCC Bishops takes place in Briukhovychi
Thursday, 30 November 2017, 12:42
From 27 till 30 of November, at the retreat center of Lviv Archeparchy of the UGCC in Briukhovychi, a joint retreat for Greek and Roman Catholic Bishops takes place. Spiritual lectures are read by Fr. Germano Marani, SJ, professor of the Eastern Papal University.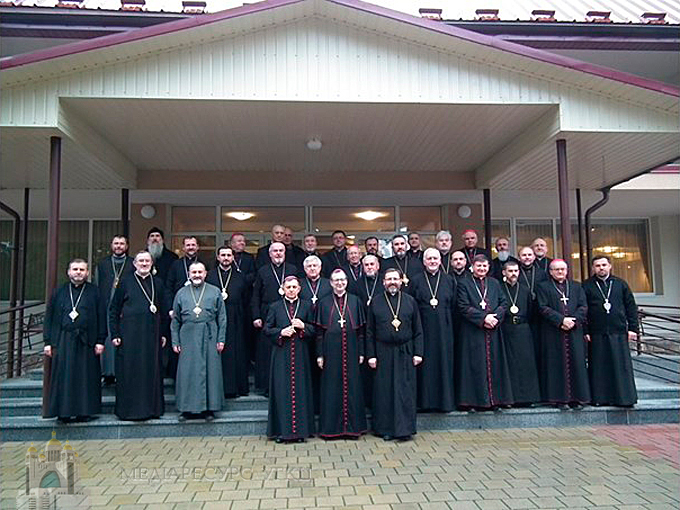 During three days, the participants have an opportunity to listen to spiritual edification, devote time to prayer and meditation, and celebrate Divine Liturgies in both Byzantine-Ukrainian and Latin Rites.
It is worth mentioning that on Thursday a brotherly meeting of Greek and Roman Catholic Bishops will occur. During this event, the participants will discuss spiritual guidance for the youth, working out the questionnaire for the Secretariat of the Papal Synod; will speak about the action "Pope for Ukraine" and about the collaboration between the reorganized technical committee and local Catholic Churches in Ukraine and some other questions.
At this brotherly meeting, the key speakers will be Bishop Claudio Guggerotti, Apostolic Nuncio in Ukraine, as well as Bishop Edward Kava, auxiliary bishop of Lviv archdiocese, and heads of committees on youth of both the UGCC and RCC in Ukraine.
Photo from archive
The UGCC Department for Information
PUBLICATIONS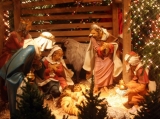 Christ is Born! "Today Christ is Born of the Virgin in Bethlehem. Today, the eternal One has a beginning, today the Word becomes...
MEDIA