A Plenary Meeting of Pastoral Coordinators of Italy was held in Rome
Tuesday, 15 October 2013, 16:28
In the Central Administration of the Migrantes Foundation in Rome, a Plenary Meeting of the Pastoral Coordinators, those responsible for the pastoral care of migrants who live in Italy, took place on October 9th. The participants had the opportunity to become familiar with the work and structure of the Istituto Centrale Sostentamento Clero (ICSC) [Central Institute for Support of the Clergy].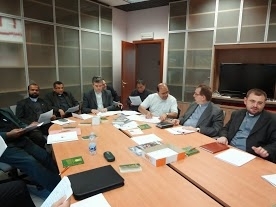 The Pastoral Coordinator of the Ukrainian community in Italy, Rev. Marko Semehen, shared with the attendees the most serious issues of the life and activities of Ukrainian clergy in providing pastoral care to migrants. "As of today, there is still no thought out system of covering the financial expenses related to the necessity of simultaneous service in several communities, sometimes separated from one another by hundreds of kilometers. Very often our priests have to travel great distances in order to celebrate the Liturgy in a Ukrainian community of some other region. This, of course, results in certain monetary expenses," stated the priest.
Main presentations were given by Msgr. Giovanni Soliho, ICSC president, and
Dr. Carlo Bini, ICSC Managing Director. They described the activities of the Institute, system of taxation, medical insurance for priests, etc. A separate topic was the issue of replenishing the budget of the Institute through 8X1000 taxes and the voluntary donations of the faithful.
We note that the Institute was established in 1929, immediately after the signing of the Concordat between Italy and the Vatican, the so-called Lateran Treaty. At present, ICSC financially supports the Bishops Conference of Italy.
PUBLICATIONS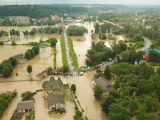 Your Graces and Excellencies, Very Reverend and Reverend Fathers, Venerable Brothers and Sisters in monastic and religious...
MEDIA