A signpost showing the way to heavens, the Head of the Church solemnly unveiled a monument to His Beatitude Lubomyr Husar in Vinnytsia
Saturday, 09 October 2021, 22:09
It is felt that today we have gathered around our father who invisibly and visibly at the same time will be present today among us in his beloved city Vinyytsia, said His Beatitude Sviatoslav, the Head of the UGCC on the occasion of the grand opening of the monument to His Beatitude Lubomyr Husar on Saturday, October, 9, 2021 in Vinnytsia.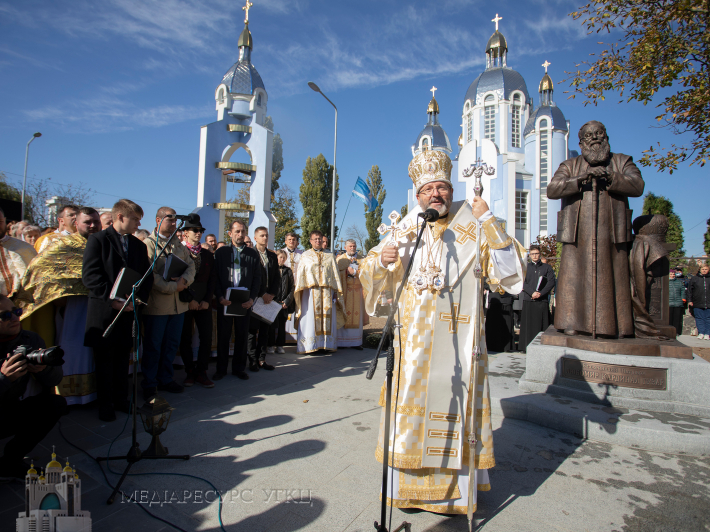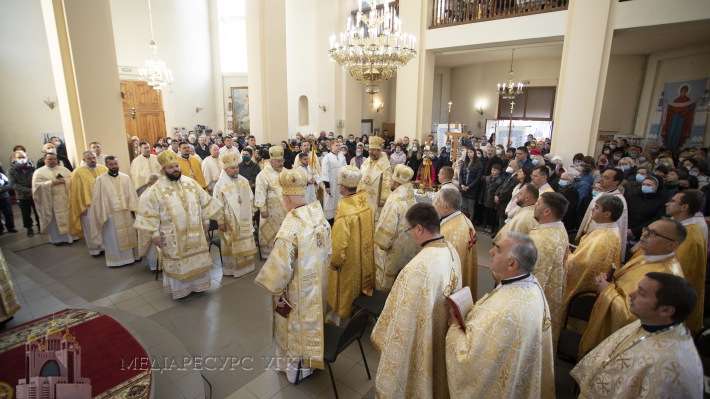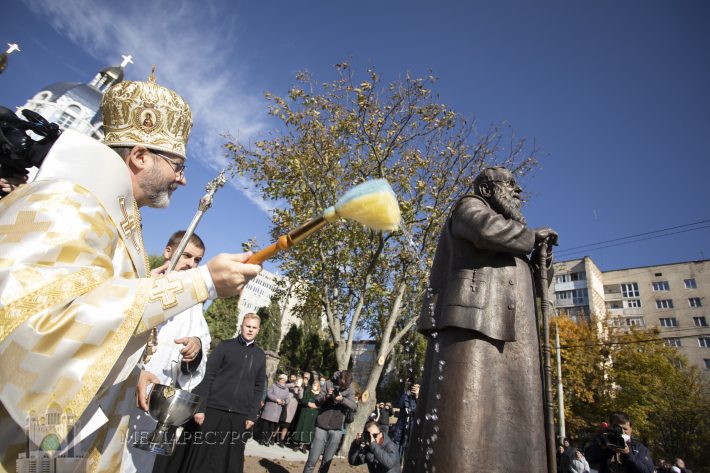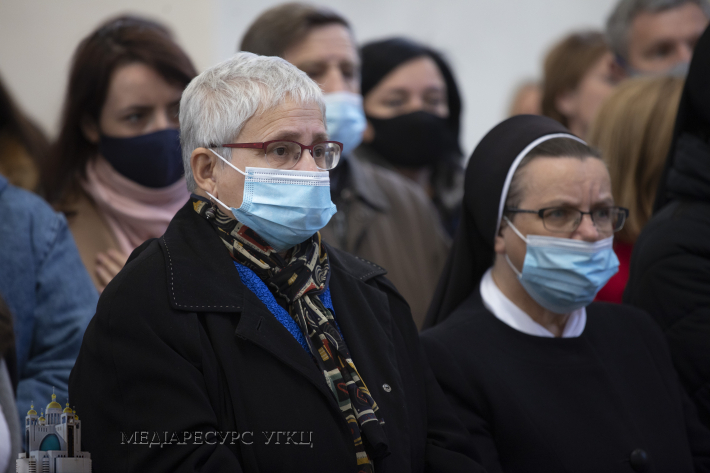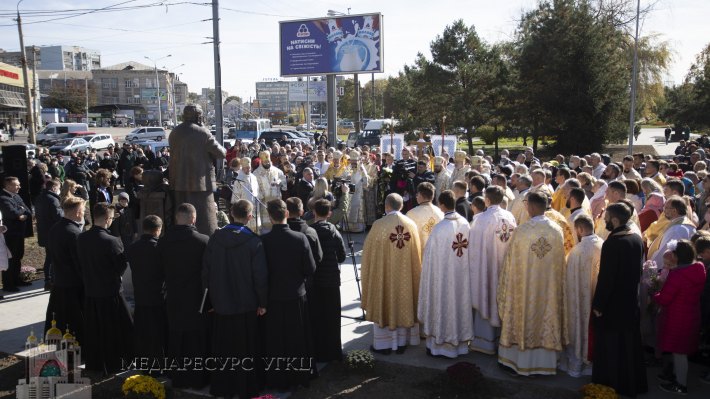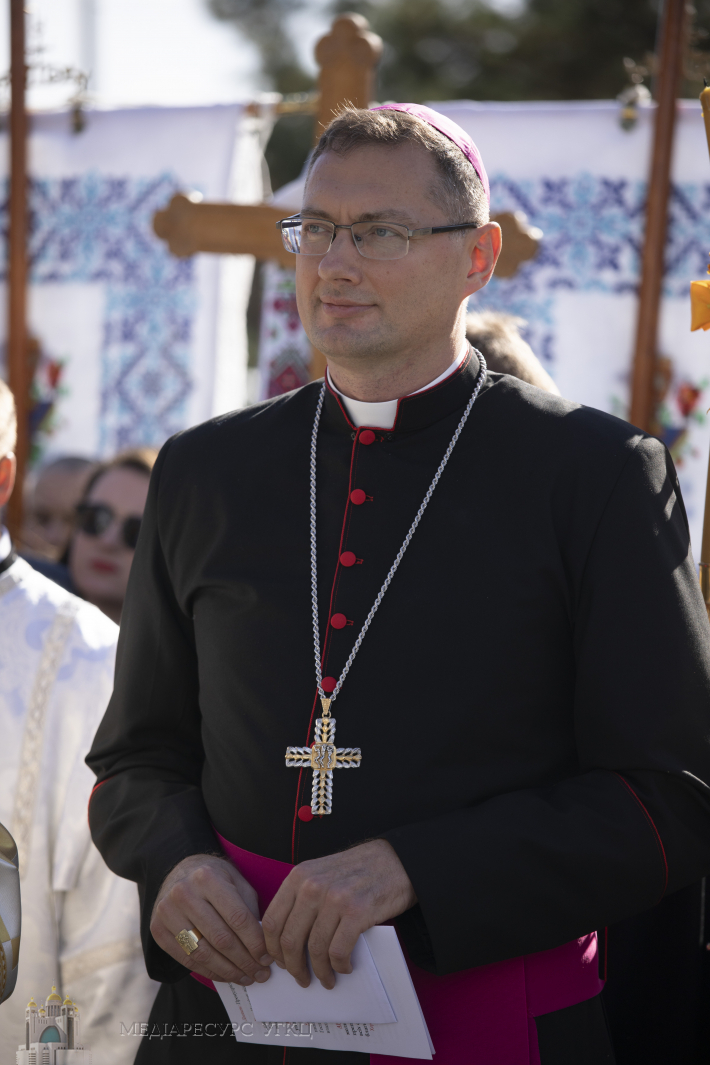 The festivities started with the Hierarchal Divine Liturgy celebrated at the church of the Intercession of the Blessed Virgin Mary by His Beatitude Sviatoslav.
At the end of the Liturgy the Head of the UGCC thanked Bishop Josyf Milyan who chaired "A Week of Memory of Patriarch Lubomyr" in Vinnytsia, as well as priests and the faithful.
Hence, on the occasion of the unveiling of the monument to His Beatitude Lubomyr Husar Fr. Hryhoriy Rohatskiy was awarded with a Patriarchal certificate. The certificates were also presented to the sculptors of the monument, Oles' Sydorak and Borys Krylov.
The Head of the UGCC noted that different crossroads in Vinnytsia there are numerous signposts to find the right way. "Here, next to a crowded crossroad we got another signpost showing the way to heavens", he underlined.
The Head of the Church encouraged all the present to follow the way chosen by our spiritual father His Beatitude Lubomyr. "Let us not preach ourselves but direct our eyes to heavens, thus we will truly learn to be ourselves as it is inscribed on this monument", urged His Beatitude Sviatoslav.
Apostolic nuncio to Ukraine archbishop Visvaldas Kulbokas mentioned that it was a big honoe to him to be present at the ceremony of opening the monument to Lubomyr Husar, thus congratulating the Head of the Church, all the bishops, monks and nuns, government officials and faithful on this event.
A congratulation letter was also sent by Denys Shmyhal, Prime minister of Ukraine. He said that this is an iconic moment for Vinnytsia as this monument is an intangible embodiment of memory of a dearly departed patriarch.
The UGCC Department for Information
PUBLICATIONS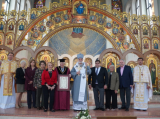 Archbishop Borys Gudziak of Philadelphia, President of UCU, conferred the award of honorary Doctor Honoris Causa of the Ukrainian Catholic...
MEDIA