Almost 170 children received their First Confession and First Communion at one of the parishes in Stryi Eparchy
Monday, 28 May 2018, 20:32
In Novyi Rozdil, what belongs to Stryi Eparchy, in Church of Nativity of Blessed Virgin Mary 169 children received their First Confession and First Communion.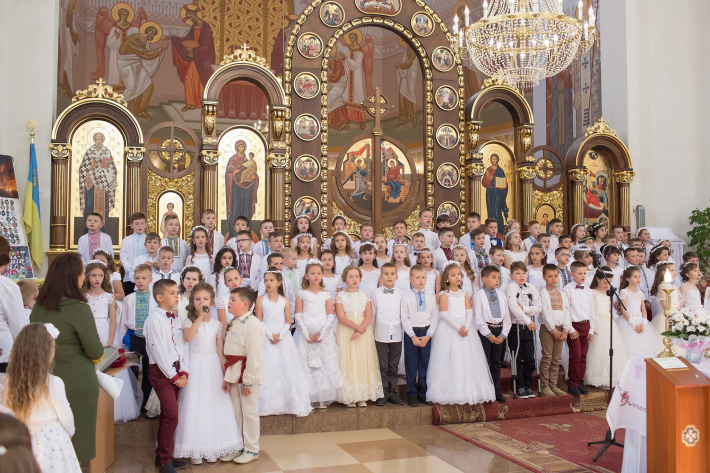 This event was preceded by children's studying at catechetical school of St. Volodymyr the Great. Children had been expecting this event to come since October of the previous year. The main requirement for a preparation to the feast was thorough classes attendance, mastering a program "Christ – the Bread of Life", learning prayers, catechetical parts, the analysis of five conditions for a good Confession. According to the director of catechetical school of St. Volodymyr the Great, such means are a pledge of a conscious and prudent receiving Holy Sacraments of Penance and Eucharist.
Children's joy emerged from previously prepared poetry and songs. Parents, watching their angels, glorified the Lord. Godparents reminded themselves responsibilities for their godchildren. Grandparents, in total amazement, were observing their grandchildren wearing fabulous clothes.
Once the Liturgy was finished Fr. Mykola Midgak handed children First Communion certificates. "As long as we have such occasions, our parishes will be vibrant, a place to encounter a Living Christ", Fr. Roman Shtiger assumes.
"Zhyve.TV" Western Bureau from www.stryi.ugcc.org.ua
PUBLICATIONS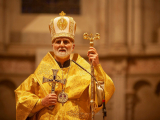 TUESDAY, JUNE 4 DURING HIERARCHIAL DIVINE LITURGY AT THE UKRAINIAN CATHOLIC CATHEDRAL IN PHILADELPHIA OVER 50 BISHOPS, WILL PARTICIPATE...
MEDIA