An audit of the Patriarchal Curia was announced in the UGCC
Wednesday, 15 March 2017, 11:54
The strategy of development of the UGCC "Vibrant parish – place to meet the living Christ" includes not only parishes but also the whole Church, in particular, its structures. And the reorganization of patriarchal structures, which unite the Body of the Church, became one of the strategic priorities for its development. We need to understand how Church's central structures can serve the UGCC in Ukraine and in the whole world. With this aim an audit of the development of the Patriarchal Curia of the UGCC will be held.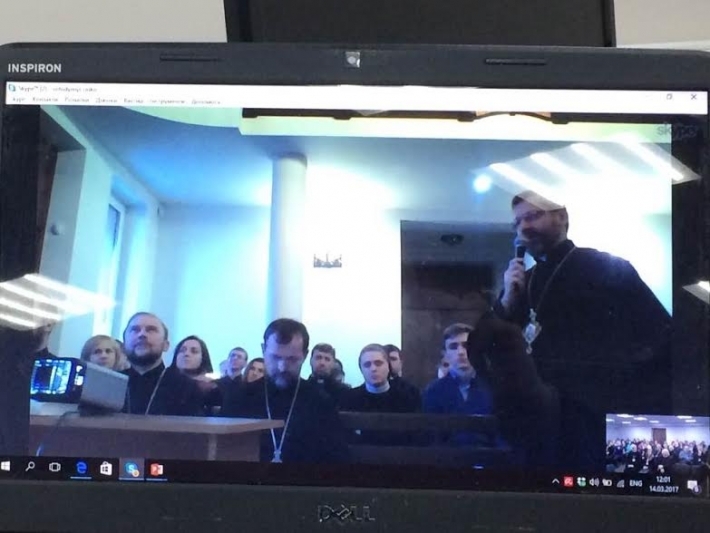 This was announced on March 14 by the Head and Father of the UGCC his Beatitude Sviatoslav during the live TV bridge with the employees of Patriarchal Curia of Kyiv and Lviv.
According to the words of the Primate of the Church, such an audit is necessary also because the dynamics of implementing the Strategy of development of the UGCC has a time dimension (till 2020). After this term the Patriarchal Curia should take over the implementation of the Strategy.
Also a Decree of the Head of the UGCC was read, by which the Bishop Ken (Novakivsky), Eparch of New Westminster is appointed as the head of the group of auditors. "Wishing to care about the development of the Patriarchal Curia so it could provide a better service to all our Church, by the authority given to us, with regard to the provisions of the norms of can. 114 of the Codex of Eastern Churches, and having listened to the opinion of the Fathers of the Synod, which took place in Lviv-Briukhovychi on September 4-11 2016 A.D., we authorize you to perform an audit of the Curia of the Father and Head of the Church," says in the Decree. Besides, in the Decree the persons are also indicated, who will be helping to perform the audit (fr. Vitalij Tokar, fr. Anibal Soutus, Ms. Olha Vokh and br. Andrew Malysh).
According to the expert and member of the group Olha Vokh, this audit of the Curia is needed in order to analyze its further strategic vision. "The Patriarchal Curia is called first and foremost to help the Head of the Church in his ministry on all the continents and in fulfilling the resolutions of the Synods of Bishops. It is also called to promote strengthening the global unity of the Church and be aware of the current needs in the eparchies and communities of the UGCC," Ms. Olha is convinced.
The UGCC Department of Information
PUBLICATIONS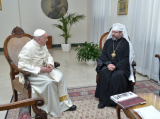 3 July at 10:00 AM, at Casa Santa Marta in the Vatican, Pope Francis met with His Beatitude Sviatoslav. The meeting was held at the request of the...
MEDIA