"Aspire to high-quality" are words which His Beatitude Lubomyr lived up to, - bishop Stepan Sus
Thursday, 03 December 2020, 10:36
We are meeting at the crypt of the Patriarchal cathedral, next to the place of rest of His Beatitude Lubomyr as we want to learn something important to our life – to follow him in his actions, views, manners, attitude, perception and beliefs, - bishop Stepan Sus, Bishop of the Curia of the Major Archbishop of the UGCC said at the crypt of the Patriarchal cathedral on the 29th of November.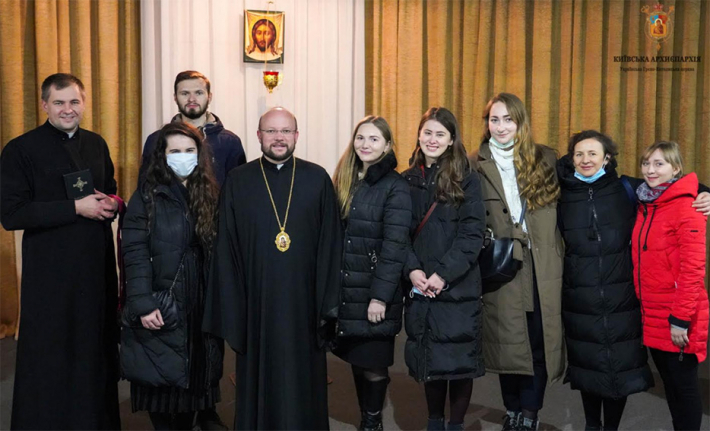 We remind that "An evening with His Beatitude Sviatoslav" at the Patriarchal cathedral took place today. A meeting of "Generation of Lubomyr" community members and panakhyda were called within the event too. A theme was taken from a book of Lubomyr Husar "About vices and virtues", mainly from its first paragraph "About kindness".
In his word to the present Bishop Stepan was saying about a wish of everyone, who came to the crypt, to follow His Beatitude Lubomyr in their personal lives. "Therefore, waking in the morning and starting a new day, we need to say: I can, I have power, I possess boldness and courage to get by and achieve new heights. We have to crave for better things! This way we will change our lives and lives of those who surround us for the better", the bishop emphasized.
Moving forward, the bishop added that good cannot be regarded without a meaning of quality. "We live in society which has an extreme lack of quality. We do not even have adequate institutions which can check whether something is built well, elaborated and organized well. His Beatitude Lubomyr used to live by saying: "Aspire to high-quality" which was a reflection of his life, behavior and kindness. To be a good person means to live this life up to a high quality. It means to fill everyday of it with a good sense, bearing real and good fruit afterwards", the bishop mentioned.
At the end of the event everyone had a chance to talk to the bishop Stepan in person and receive answers for questions they were interested in. Particularly, they were discussing a difference between kindness and justice.
Among the question there was one about the fine line between acting fair and nice. Bishop Stepan stated that being nice does not mean to do good to everyone around us. "Good means to teach somebody. This process of studying is not always enjoyable, but it also tends to be tough. But with time and we see that it felt right to have a good lesson given. We learnt to view our life from a different perspective, after all. We changed our actions, we learned to behave better, and our worldview took a better turn", the bishop pointed out.
Press service of Kyiv Archeparchy
PUBLICATIONS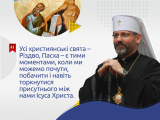 All the richness of the Christian life, our feasts, our Divine Liturgy are an opportunity to experience the events that the apostles went...
MEDIA