At the end of a Permanent Synod, bishops prayerfully honored the memory of dead hierarchs of Ivano-Frankivsk Archeparchy
Friday, 05 June 2015, 13:25
The last working day of a Permanent Synod, His Beatitude Sviatoslav together with bishops of the Synod prayed for the souls in loving memory of hierarchs of Ivano-Frankivsk archeparchy – Sofron Dmyterko, Sofron Mudry and Ivan Lyatyshevsky, buried in a crypt of Metropolitan Cathedral of the Christ Resurrection in Ivano-Frankivsk.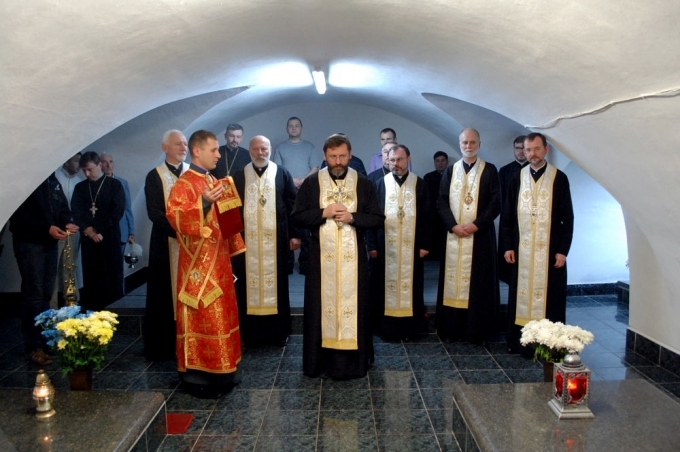 At the end of praying, His Beatitude Sviatoslav visited a catechistic centre of Metropolitan Cathedral, examined the process of work around a monument to metropolitan Andrey Sheptytsky that is planned to be opened within a framework of conducting the Patriarchal Council of 2015 in Ivano-Frankivsk, in August of a current year.
We remind that on 1-3 of June, 2015 in Ivano-Frankivsk were held a conferences of a Permanent Synod of Bishops of UGCC, that was started with visiting of Ivano-Frankivsk archeparchy's structures and a prayerful honoring the memory of Heavenly Hundred and other heroes of Ukraine in a Memorial square.
Father Yuriy Trukhan,
a press-secretary of Ivano-Frankivsk archeparchy
PUBLICATIONS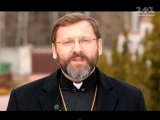 On the 100th Anniversary of the Re-establishment of the Ukrainian State
MEDIA