Bishop Bogdan (Dzyurakh) thanked high-ranking officials of European institutions for the support of Ukraine
Tuesday, 24 June 2014, 14:26
Thank you for supporting our country during the Revolution of dignity, when our nation at the expense of great sacrifices freed from the dictatorial regime as equally for the clear and strong position of the Council of Europe on the issue of the Crimea annexation and armed aggression in Eastern Ukraine.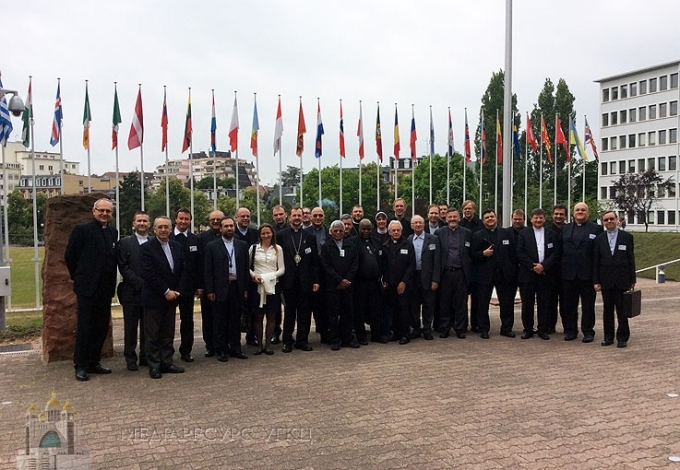 UGCC expressed the request of the Council of Europe to monitor the status of rights and freedoms of Ukrainian population on the territory of the temporarily occupied Crimea, including the Crimean Tatars; in addition, to analyze the observance of the religious rights of Christian communities on the peninsula, including the Roman and Greek Catholic churches and other Churches present in the Crimea.
Mrs. Gabrielle Battaini-Dragoni assured that the Board is closely monitoring the events in Ukraine and on the Crimean peninsula. She added that the Council of Europe will continue to support all efforts of the Ukrainian state aimed at restoring peace and democratic society in Ukraine.
On this day, meeting with the leaders of the Parliamentary Assembly of the Council of Europe (PACE), Bishop Bogdan expressed appreciation for the support of the efforts of this institution of the Ukrainian people in building a new future of Ukraine. At the same time the representative of the UGCC pointed out the danger of propagation of hatred and aggression that occurs around the events in Ukraine, the need of sincere examination of conscience at the European level on the tragic balance that a communist ideology left.
He also shared his experience of AUCCRO, which, in his opinion, could be a model of successful interfaith and inter-religious cooperation, worthy to follow in the European practice generally.
For her part, Anne Brasseur, the President of the Parliamentary Assembly of the Council of Europe, stressed the important role of AUCCRO in searching for restoration and asserting of peace in Ukraine.
"Ukraine is and will be the part of our European family", - assured Mrs Brasseur. She also announced the visit of the President of Ukraine and his presentation to the Plenary Assembly of the Council of Europe on June 26, 2014.
UGCC Department of Information
PUBLICATIONS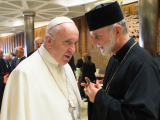 An unprecedented event took place in Rome on July 5-6. Desiring to demonstrate support for the Ukrainian Greek-Catholic Church at a time of...
MEDIA