Bishop Bohdan (Dziurakh) met with the Apostolic Nuncio of the European Union
Thursday, 27 February 2014, 15:20
In Brussels a meeting took place between Bishop Bohdan (Dziurakh), Secretary of UGCC Synod of Bishops, and the Apostolic Nuncio of the European Union, Archbishop S.E. Mons. Alain Paul Lebeaupin, and the General Director of the Department of Crisis Response of the Office of External Relations of the European Parliament, Agostino Miozzo.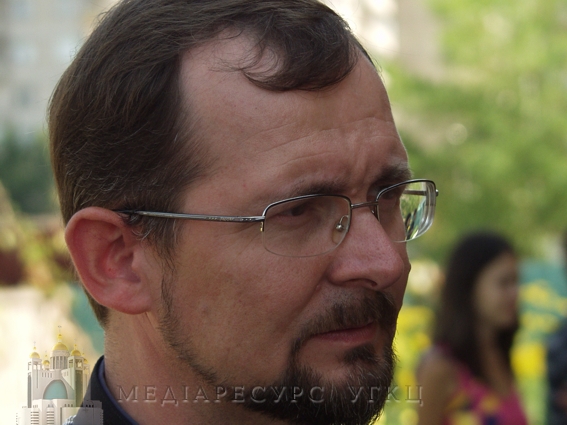 Participants of the meeting exchanged thoughts on the current socio-political situation in Ukraine and the role of Churches and religious organizations in these matters. Archbishop Lebeaupin assured UGCC representative of the concern and solidarity of the Apostolic See with the Ukrainian people. During the meeting the important peacekeeping role of the Churches in the events of the last few months was underlined. Bishop Bohdan thanked for the solidarity towards the Ukrainian people, and especially for the efforts of the European Union towards solving the crisis in Ukraine. Rev. Andriy Maksymovych, Secretary of the Apostolic Nunciature in Belgium, also participated in the meeting.
On the previous day, March 20th, the National Memorial Day, Bishop Bohdan (Dziurakh) celebrated a Requiem Service for the perished Euro Maidan participants as part of the demonstration which took place in front of the European Parliament organized by activists in Brussels. It is noteworthy that participating in this Requiem Gathering were also representatives of Russia, Lithuania, Belarus, Poland, Belgium and other European countries, thereby expressing their solidarity with the Ukrainian people.
UGCC Department of Information
PUBLICATIONS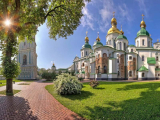 Below, is a translation of a text sharing the views of the Head of the UGCC Commission on Ecumenical and Interreligious Affairs, Rev. Ihor...
MEDIA