Bishop Bohdan Dziurakh nominated Apostolic Exarch for Ukrainian Greek Catholics in Germany and Scandinavia
Thursday, 18 February 2021, 13:31
On Thursday, February 18, 2021, the Vatican announced that the Holy Father Francis had accepted the resignation of Bishop Petro Kryk from the government of the ruling bishop of the Apostolic Exarchate for Ukrainians of the Byzantine rite in Germany and Scandinavia. At the same time, Pope Francis blessed the decision of the Synod of Bishops of the UGCC and nominated Bishop Bohdan Dziurakh, the Bishop of the Curia of the Major Archbishop and Secretary of the Synod of Bishops of the UGCC, as the new Exarch.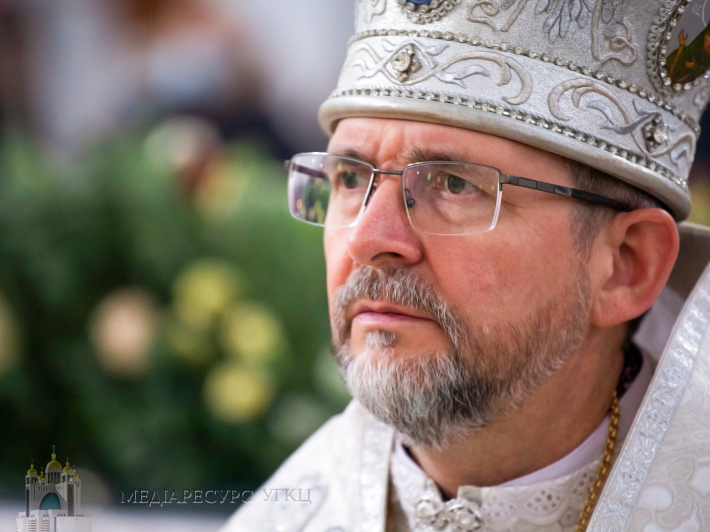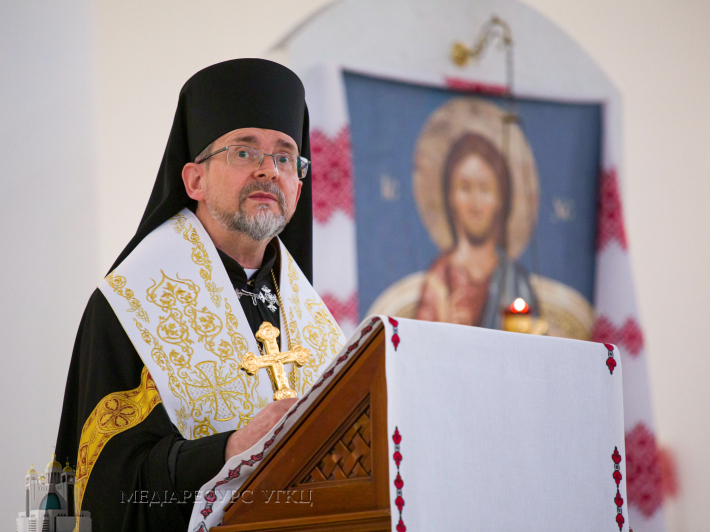 Bishop Bohdan Dziurakh, who a few days ago celebrated the 15th anniversary of his episcopal ordination, became the third Apostolic Exarch in Germany and Scandinavia for Ukrainians of the Byzantine rite.
Biographical Information
Bishop Bohdan Dziurakh was born on March 20, 1967 in the village of Hirske (Mykolaiv district, Lviv region). In 1990, he entered the Theological Seminary in Drohobych. He later studied theology at higher theological schools in Europe: in Warsaw, Strasbourg, Innsbruck, and Rome. He received a doctorate in theology.
On March 17, 1991, he was ordained a priest (the principal consecrator was Bishop Yulian Voronovsky, Eparch of Sambir-Drohobych).
On December 21, 2005, he was proclaimed Auxiliary Bishop of the Kyiv-Vyshhorod Archeparchy. The episcopal ordination took place on February 15, 2006 in the St. George's Cathedral in Lviv (consecrator -His Beatitude Lubomyr Husar). In 2006, he was elected Secretary of the Synod of Bishops of the UGCC.
Reference
The Apostolic Exarchate in Germany and Scandinavia has been caring for Ukrainian Greek Catholics in Germany since the first half of the twentieth century. In 1984, the territory of the pastoral care of the exarchate was extended to Finland, Norway, Denmark, and Sweden. Most of the faithful of the exarchate are descendants of Ukrainians who had to flee the territory of Ukraine in the interwar and war years, both because of the discriminatory national policy of the Republic of Poland and the Bolshevik system.
Blessed Petro Verhun was one of the first pastors for Ukrainians in Germany. His relics are kept in the Cathedral of the Intercession of the Blessed Virgin Mary and St. Andrew the First Called in Munich.
From November 20, 2000, Bishop Petro Kryk served as the ruling bishop of the Apostolic Exarchate in Germany and the Scandinavian countries.
The UGCC Department for Information
PUBLICATIONS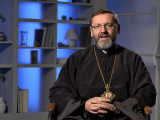 "The catechetical work in the pandemic has suffered the most. However, it did not stop. It took on new forms, and the Church continues to be a...
MEDIA