Bishop Bohdan J. Danylo Visits Bishop Peter J. Jugis of the Roman Catholic Diocese of Charlotte, North Carolina (USA)
Tuesday, 05 March 2019, 10:56
On Monday, March 4, 2019, Bishop Bohdan J. Danylo of the Ukrainian Catholic Eparchy of St. Josaphat in Parma paid a visit to Bishop Peter J. Jugis of the Roman Catholic Diocese of Charlotte, North Carolina.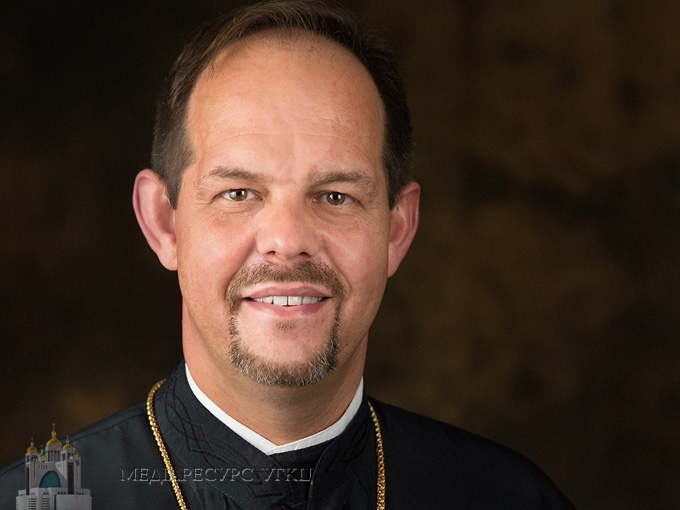 During the pastoral visit to the Ukrainian Catholic communities of the Charlotte Greater Area, Bishop Bohdan J. Danylo met on Monday, March 4, with Bishop Peter Jugis at the Diocese of Charlotte's Chancery Office. Bishop Bohdan thanked Bishop Peter for concelebrating the Divine Liturgy on Sunday, March 3, with the Ukrainian Catholic community of St. Basil the Great. It has to be noted that Bishop Peter is a friend of the Ukrainian Catholic Church in Charlotte; one of his diocese's churches and one chapel became home to the Ukrainian Catholic community in Charlotte and Pineville.
In the course of the conversation, Bishop Bohdan informed Bishop Peter about the rapid growth and migration movement of the Ukrainian Catholics to Charlotte area. During the meeting, Bishop Bohdan asked Bishop Peter for help in establishing a new Ukrainian Catholic community in the mountainous area of Asheville, NC. In addition, Bishop exchanged thoughts about cooperation and pastoral ministries for both Ukrainian and Roman Catholics in the Charlotte area. Right now, there are a couple of Ukrainian Catholic clergymen, ministering in the Charlotte greater area: Fr. Joseph Matlak, who takes care of St. Basil the Great Ukrainian Catholic Mission in Charlotte and also works as a chaplain in a Roman Catholic middle school; Deacon Matthew Hanes, who helps Fr. Matlak at St. Basil the Great Mission and who also works as an archivist in the Diocese of Charlotte's Chancery; and Deacon Kevin Bezner, who works on the development of the Ukrainian Catholic mission in Asheville, NC.
At the end of the encounter, Bishop Bohdan wished Bishop Peter and his Chancery staff a prayerful preparation for Ash Wednesday that initiates Lent in the Roman Catholic Church as well as wished all of them a blessed Lenten pilgrimage.
Department of Information of the UGCC
PUBLICATIONS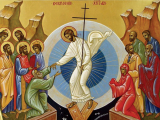 Most Reverend Archbishops and Bishops,Very Reverend and Reverend Fathers,Venerable Brothers and Sisters in Monastic and Religious Life,...
MEDIA