Bishop Borys (Gudziak) gave a lecture on rock music
Friday, 20 June 2014, 13:51
"Rock is not evil" – this thought was demonstrated in his lecture by Bishop Borys (Gudziak), UCU president. The lecture has been given annually as part of a course "Christian spirituality in the post-modern era." This year it was open to the public.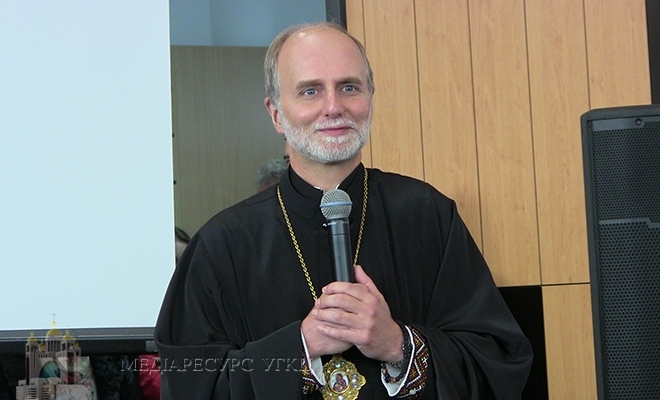 Bishop Borys together with his old friend from student days, Illia Labunka, tried to answer the following question:
-how does rock music influence culture?
-how to unify the atmosphere in society and Christian values?
-how did rock music change the world?
The lecture about the history of rock has been presented by UCU president and Illia Labunka annually. And each year their lecture becomes more and more popular. This year it was open to the public.
http://espreso.tv/news/2014/06/13/vladyka_hudzyak_prochytav_lekciyu_pro_rok_muzyku
PUBLICATIONS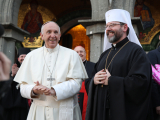 ROME - As the Catholic Church's Synod of Bishops in Rome was meeting on Oct. 11, it was another synod across the Aegean Sea in Turkey that sent...
MEDIA