Bishop Danylo Visits Ukrainian Academy Childhood Education and Art Center
Friday, 07 April 2017, 06:34
On Thursday, April 6, 2017 Bishop Bohdan visited the Ukrainian Academy Childhood Education and Art Center in Parma, OH. Ukrainian Academy was officially open on September 6, 2016 and is the only daycare, kindergarten and after-school program in the United States of America.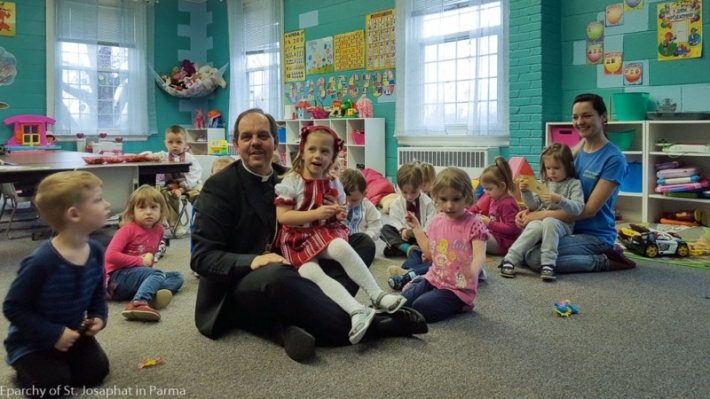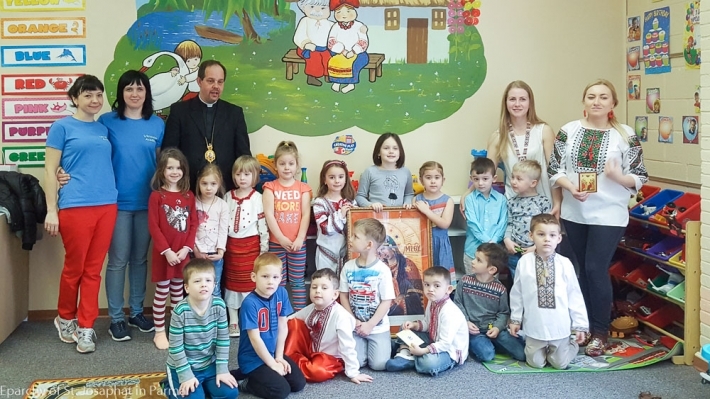 At the academy, over 120 children, age 6 months to 12 years, study Ukrainian Language, art, music, gymnastics. Teachers and Administrators at the Academy are state certified and hold higher degrees in childhood education.
Bishop Danylo met with children and Academy Staff and congratulated them on establishing the program for children.
PUBLICATIONS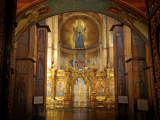 Dear brothers and sisters in Christ! Throughout our millennial history, our Church and our people have fully experienced in their bodies the...
MEDIA