Bishop Josaphat Moshchych prayerfully opened all-Ukrainian honor of Volodymyr Ivasiuk, Ukrainian composer and poet, Hero of Ukraine
Tuesday, 05 March 2019, 20:05
March 4, 2019 a legendary Ukrainian composer, who was born in Bukovyna, could have turned 70.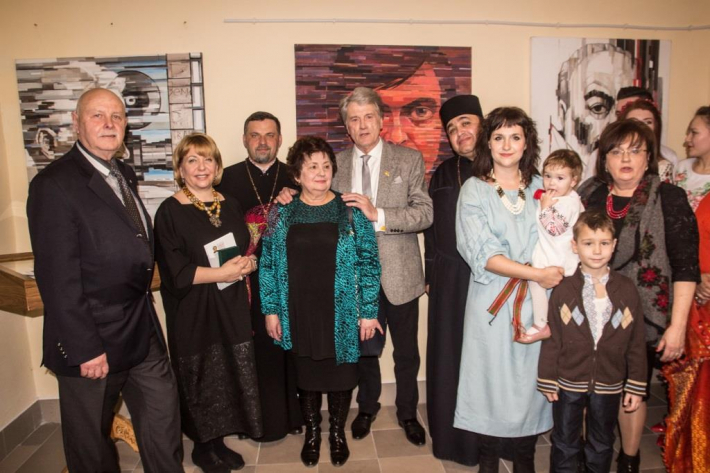 March 4, 2019 a legendary Ukrainian composer, who was born in Bukovyna, could have turned 70. Commemoration of the anniversary is planned to be held in Kitsman, Chernivtsi, Lviv where Volodymyr lived.
On Monday, Ivasiuk's family, Chernivtsi citizens, authorities and government officials got together in the memorial museum of Volodymyr Ivasiuk in Chernivtsi.
Bishop Josaphat Moshchych, Eparch of Chernivtsi prayerfully opened the event. He welcomed everybody to a joint prayer that finished with "memory eternal". "People and heroes die, and things they carried out with love – lives forever. Composer's songs are written from the heart, therefore they are so popular", bishop said.
Third president of Ukraine Viktor Ushchenko together with his wife Katherine also took part in celebrations. It was for his term of office a composer was posthumously awarded a title Hero of Ukraine.
During the event people's artist of Ukraine Volodymyr Slepchenko, who also came for the Jubilee of Volodymyr Ivasiuk, exposed his collection of pictures of a portrait project "Chosen by the time". His Excellency Josaphat talked to the People's artist and thanked author for a high art.
This week bishop Josaphat accompanied by priests visited a Jubilee concert dedicated to the 70th birthday anniversary of Volodymyr Ivasiuk that took place in Chernivtsi Music and Drama Theater of Olha Kobylanska. Ivasiuk's family thanked archbishop for his support and prayer. Afterwards bishop Josaphat gave his blessing to everyone from a singing family.
West Office of "Zhyve TV" by the materials of http://ugcc.cv.ua
PUBLICATIONS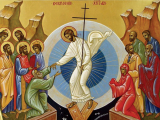 Most Reverend Archbishops and Bishops,Very Reverend and Reverend Fathers,Venerable Brothers and Sisters in Monastic and Religious Life,...
MEDIA