Bishop Vasyl (Ivasiuk) participated in opening ceremony of International Hutsul Festival in Kolomyia
Tuesday, 15 August 2017, 20:36
On the 12th of August was held an opening ceremony of XXIV International Hutsul festival in Korolivka village, Kolomyia region. A unique hutsul's celebration in the heart of Pokuttiahas been held for the third time.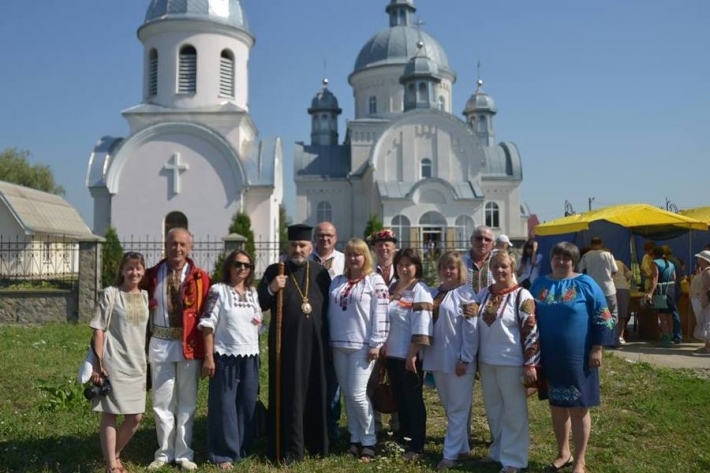 The celebrations started with a huge procession from the Church of the Intercession of the Blessed Virgin Mary, UGCC to "Kolos" stadium in Korolivka, where the festival went on.
A highlight of the second day became a huge performance of "hutsulka" for setting up a record in Ukraine.
Therefore, clergy was given a word to congratulate and give a blessing. The valid bishop of Kolomyia and Chernivtsi eparchy bishop VasylIvasiukstarted with a joint prayer "Our Father", later addressing the present ones, saying: "Love to music, singing and dancing accompanies hutsul throughout his life. It seems that on this singing land among the blooming mountains everyone sings – from this grey boisterous Cheremosh to an old hutsul lady. Hutsuls have always loved God and Church, and it in turn has always been a mother to them, teacher, advisor and guardian. All their life has been grounded on a sincere prayer, visiting church on Sundays and holidays. Among mountains, covered with clouds, they have been serving Lord, building numerous chapels and wooden churches, left out of any nails. The Church has taught them to turn wholeheartedly to God, love their Motherland and keep being united. Brothers-hutsuls! Let us get together, so our independence can never be turn down!" Hence, Bishop congratulated all participants and guests of the festival.
A number ofgovernors joined to the greetings, pointing out that they are proud of thosecreative people from our land, who aimed at preservation and restoration handicraft and cultural historic traditions. Among the honored guests were the delegates from neighboring Poland, who addressed to all the present too. After numerous greetings the best bands of Subcarpathia filled the festival with their performances.
A program of the festival included a big fair where it was available to buy vyshyvanky, weaving fabric, beads, folk dolls, ceramics and national souvenirs, what popularize traditional forms of national art, traditions and customs of an ethnical group of Ukrainian hutsuls. For those who wished, craftsmen delivered workshops.
The next year a huge hutsuls' meeting is going to be held in Yaremche region.
Press-service of Kolomyia and Chernivtsi eparchy
PUBLICATIONS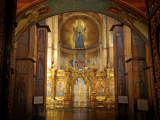 Dear brothers and sisters in Christ! Throughout our millennial history, our Church and our people have fully experienced in their bodies the...
MEDIA