Bishops of the Synod prayed to the Holy Spirit and took an oath
Monday, 12 August 2013, 09:48
On August 11th, the members of the Synod of Bishops of the Ukrainian Greek-Catholic Church, headed by UGCC Primate His Beatitude Sviatoslav (Shevchuk) prayed to the Holy Spirit in the Patriarchal Cathedral of the Resurrection of Christ.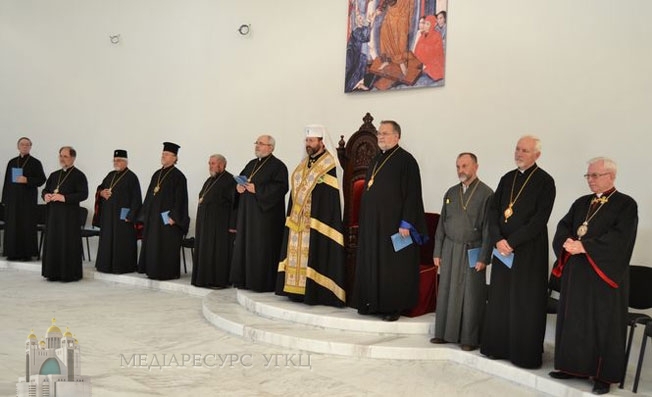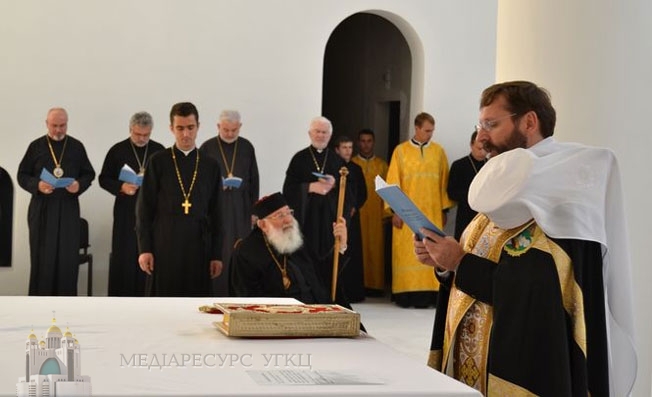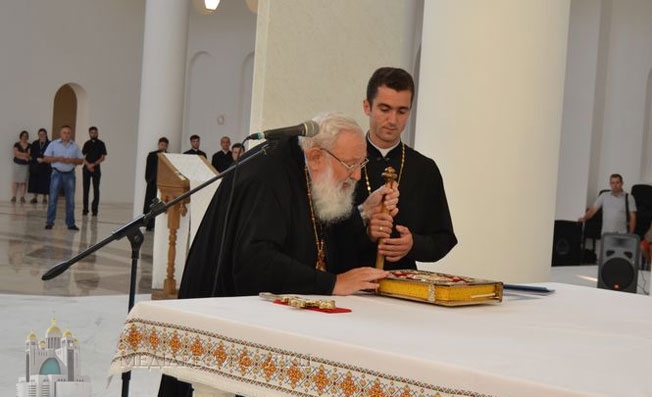 "The Vespers to the Holy Spirit exemplify the spiritual nature of this gathering, which we call the Holy Synod of UGCC Bishops. Thus the Church wishes to underline that the decisions which are ratified by the bishops are geared on realizing God's plans, not human ones. However, in order to recognize God's plans as to our Church, the help of the Holy Spirit is needed. That is why at the beginning of the synod meetings we gather together in order to ask for grace and the illumination of the Holy Spirit. We will beseech God to grant us the wisdom to search for His will and the strength to fulfill that which He wants from us and our Church," stresses Bishop Bohdan (Dziurakh), Secretary of UGCC Synod of Bishops.
After the Vespers, the bishops took a vow about keeping issues discussed during the synod confidential. "Sometimes through a careless word some good deed or person may suffer. Therefore through this oath, we sort of preclude such happenings," he notes. An oath to refrain from divulging confidential materials was also taken by priests and nuns with access to the synod meetings.
All other general church issues, according to the Synod Secretary will be communicated to the faithful. "The Synod is not some sort of secret gathering. It is a meeting of people who are entrusted with leading the Church and who want to serve the Church and the people in the best possible way. We will provide information every day on the topics which the bishops are discussing," assured Bishop Bohdan.
NOTE:
UGCC Synod of Bishops is the highest legal, judicial, and managing organ of the Church. In other words, the Synod is the highest entity on any issues which concern the life of the Church.
UGCC Department of Information
PUBLICATIONS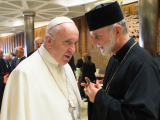 An unprecedented event took place in Rome on July 5-6. Desiring to demonstrate support for the Ukrainian Greek-Catholic Church at a time of...
MEDIA