Bishops of the UGCC are preparing for Synod and met with the Minister of Culture
Wednesday, 07 December 2016, 12:45
December 5-6 in Kiev 8th (and 49th) session of the Permanent Synod of the Ukrainian Greek Catholic Church led by Father and Head of the UGCC His Beatitude Sviatoslav. The main issue, which considers this session of the Permanent Synod, is to prepare for the next Synod of Bishops, which will be held in September next year.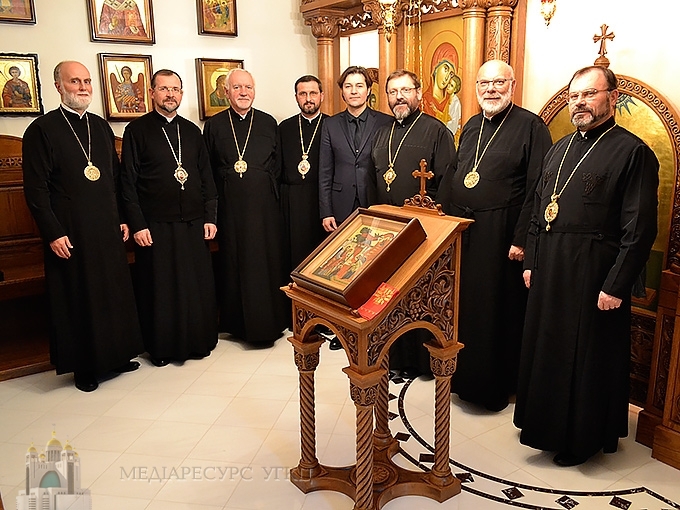 Bishop, in particular, heard the message about the state of preparation of the main theme of the Synod, namely the "Church's prayer Life." It informed the members of the Permanent Synod Bishop Venedict (Aleksiychuk), Head of the Patriarchal Liturgical Commission and responsible for preparing the main theme of the Synod of Bishops 2017.
In addition, the Permanent Synod heard the report of the Patriarchal Commission for Religious, the Council for Уvangelization in the Church and Head of the newly created Department of Social Ministry, plans further activities which told Bishop Basil (Tuchapets), Exarch of Kharkiv.
Permanent Synod decided to invite guests to the Synod of Bishops in 2017, and in particular - the representatives of the Maronite and Armenian Catholic Churches and the Eastern Catholic bishops who are in Italy and representative of the Spanish Bishops' Conference.
On Monday, December 5, members of the Permanent Synod of the Church and had attended a meeting with them Minister of Culture of Ukraine Mr. Eugene Nyschuk. Worthy guest noted the important role played by the churches and religious communities in Ukrainian society and in the development of the Ukrainian state, and particularly highlighted the contribution of the Ukrainian Greek Catholic Church in the spiritual revival of the Ukrainian people in their native lands and settlements and things.
The Head of the UGCC said Culture Minister plans on celebrating the 125th anniversary of the birth of the confessor of faith Patriarch Joseph Slipyi, which falls on February 17, 2017. The parties agreed to join efforts to popularize figures and devotional works, which completed the Patriarch Joseph in the turbulent years of domination of the communist regime in Ukraine. In addition, members of the Permanent Synod of the Minister of Culture exchanged views on further development of church-state relations in Ukraine and internationally.
Secretariat of the Synod of Bishops
PUBLICATIONS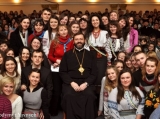 If, therefore, the Son sets you free, you will be free indeed. Jn 8:36
MEDIA