Cardinal Christoph Schönborn:"Uniate Church was again resurrected"
Tuesday, 16 December 2014, 16:11
Vienna Archbishop Cardinal Christoph Schönborn last Thursday honored the profession of faith of Ukrainian Greek Catholic Church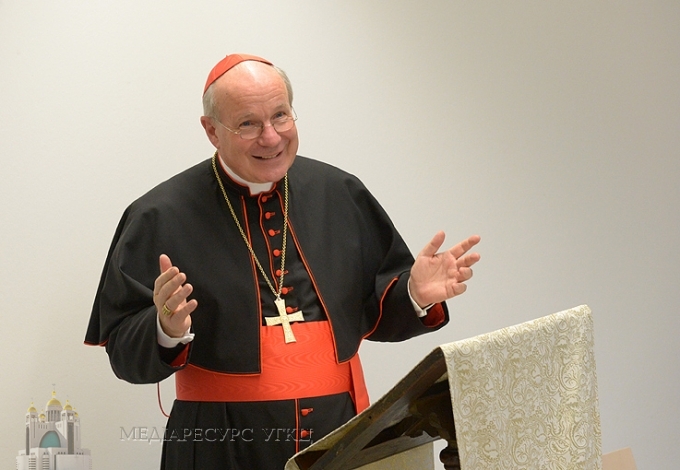 During the liturgy of the Byzantine rite in the Cathedral of St. Stephen in Vienna Cardinal Christoph Schönborn in his homily expressed his "great joy concerning the revival of the Catholic Church". The priests and the faithful of the Greek Catholic Church who live in Austria also took part in a common prayer.
In times of communism this Church, according to the preacher gave a large number of martyrs and confessors. Bishops, priests and lay people in times of persecution showed an unusually large force of will, having stayed the faithful of the Church.
The Church, which resurrected from the catacombs
This power they drew in the Holy Spirit, said Cardinal Schönborn. Twenty-five years ago this church, which was thought to be almost destroyed, "again resurrected from the katokomb". His mission of the legate of the Holy Father Francis during the 25th anniversary of celebrations of the UGCC legalization he interpreted as a sign of solidarity with the people of Ukraine in this difficult time.
There are ten thousand of Greek Catholics who live In Austria. Greek Catholic communities exist in Vienna, Graz, Klagenfurt, Linz, Salzburg and Innsbruck. Especially in the last two decades the community composition, according to Fr. Yuriy Kolasa, has undergone significant changes. If after the World War II community members were mostly Ukrainians - Greek Catholics who lived in Austria, but now they are the Byzantine Rite Catholics almost from all the Eastern European countries. These changes were caused by the collapse of the Soviet Union and the opening of the borders of the European Union. The vast majority continue to belong to the Ukrainian Church (86%). Significantly less in the number are the believers of Romanian Greek-Catholic Church (11%).
So Fr. Kolasa noted the efforts made by the Eastern Catholic Churches for Reconciliation of Catholic and Orthodox Churches. "They serve as a bridge: the beginning of our institutional churches lies on the border of two worlds - the Western Latin and Eastern Orthodox" – marked Fr. Kolasa. It is in Austria we find the fertile ground for the meeting of different cultures and religious traditions.
PUBLICATIONS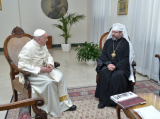 3 July at 10:00 AM, at Casa Santa Marta in the Vatican, Pope Francis met with His Beatitude Sviatoslav. The meeting was held at the request of the...
MEDIA