Carl Anderson became the seventh knight of the Order of Metropolitan Andrey Sheptytsky
Wednesday, 18 August 2021, 13:59
August 15, during the 67th Assumption Pilgrimage which took place in Slutsburg, New York metropolitan Borys Gudziak on behalf of the Head of the UGCC and members of the Synod of Bishops of the UGCC presented Carl Anderson who has led the "Knights of Columbus" around the world for 20 years, with the highest award of the Ukrainian Greek Catholic Church-the order of Metropolitan Andrey Sheptytsky.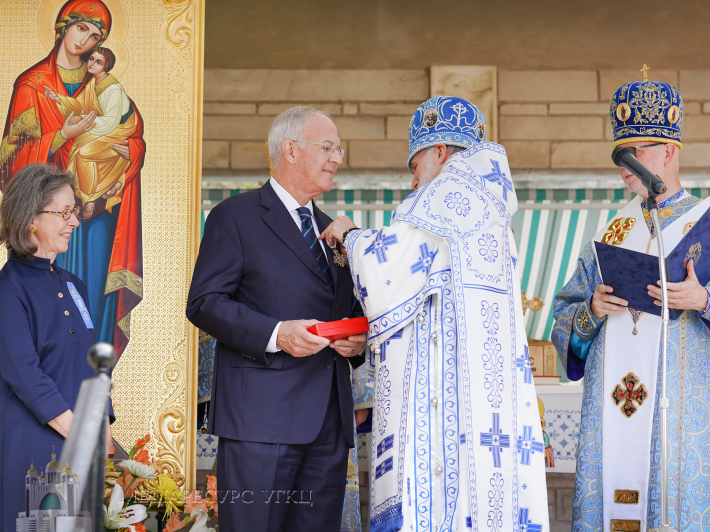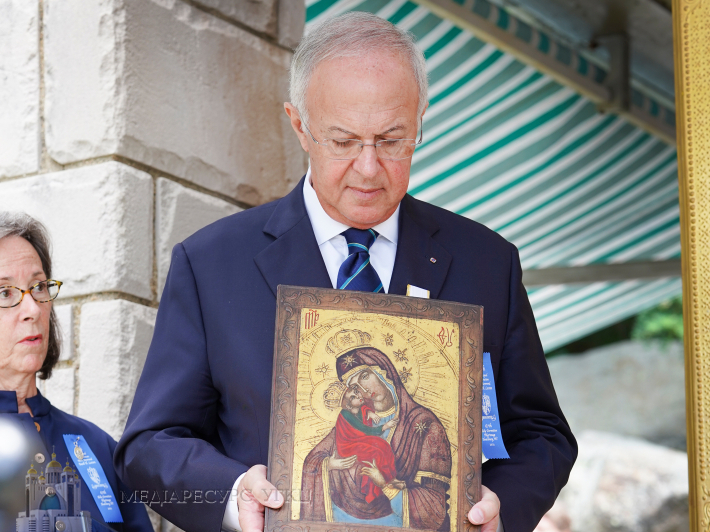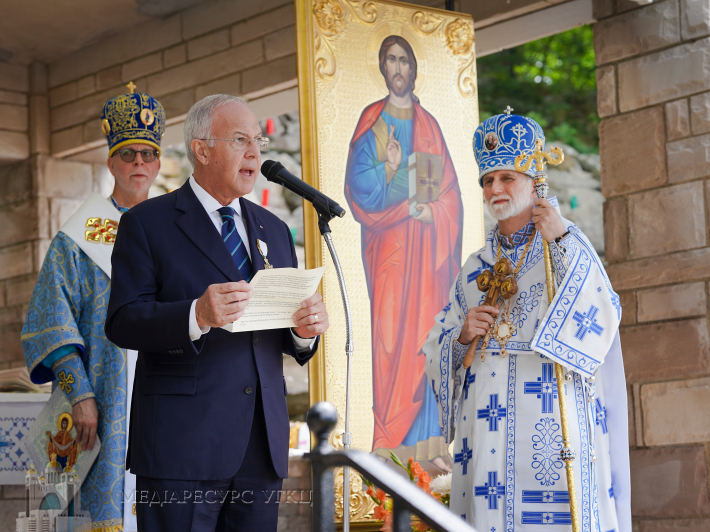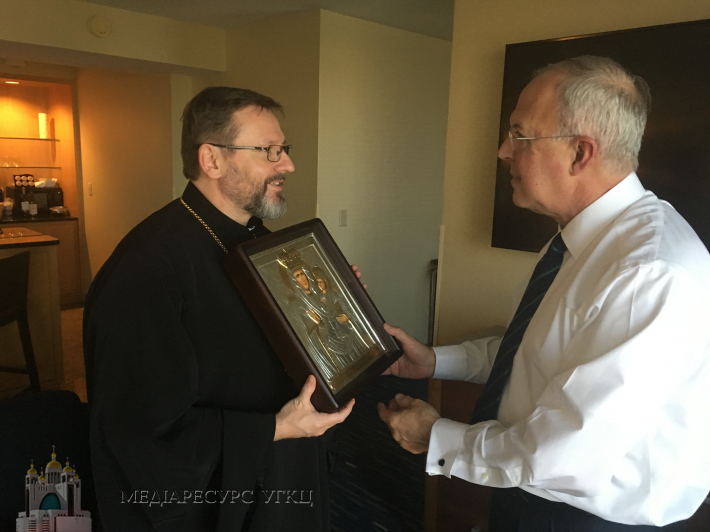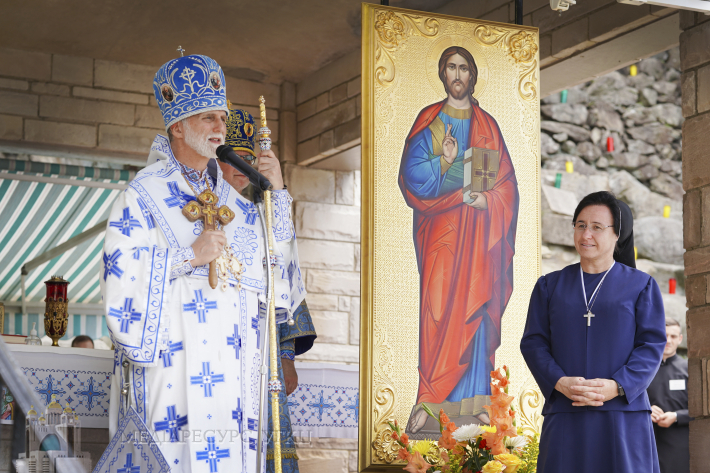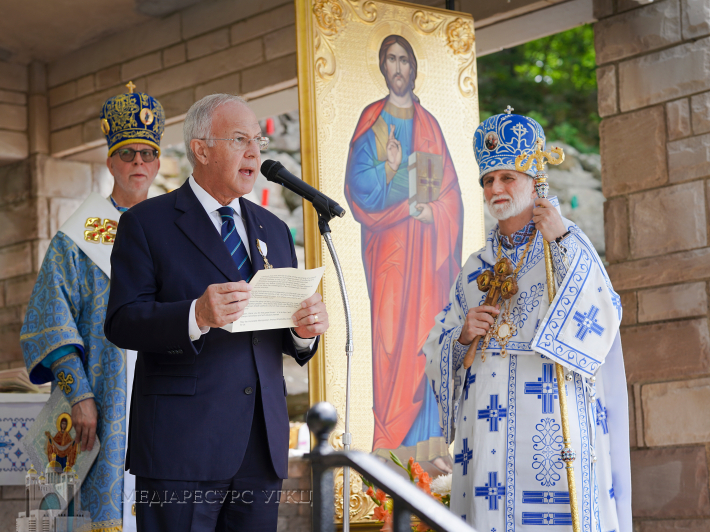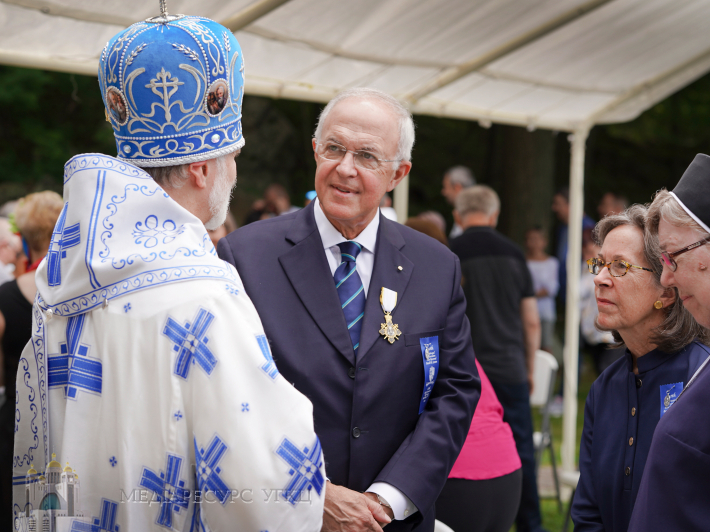 Carl Anderson became the seventh Knight of the order.
With due regard to all merits of Carl Anderson which are: long-term professional ministry to Church and charitable assistance, cherishing and preserving Christian values, generous financial and moral support, numerous social and charity projects of our Church and significant input into establishing and enhancement of "Knights" in Ukraine, His Beatitude Sviatoslav with an approval of the members of the Permanent Synod of Bishops took a decision to award him with the Order of Metropolitan Andrey Sheptytsky.
"Knights of Columbus is the largest lay organization of Catholic men in America which enumerates over two million members worldwide. Knights give millions of hours of volunteer work and tens of millions of dollars to charity. Mr. Anderson ran an ultra-sound diagnostic program that saved lives of thousands of babies – mothers were able to see their babies in the womb and rejected the idea of terminating the pregnancy. He also actively supported the initiative to create a branch of the Knights of Columbus in Ukraine," said Metropolitan Borys Gudziak as he presented the award.
In his brief acceptance speech Carl Anderson expressed his gratitude to His Beatitude Sviatoslav and the Permanent Synod for the honor, and said that a brave and decisive testimony of Metroplitan Sheptytsky exhibits brave and decisive testimony of the Ukrainian Greek Catholic Church as a whole.
The long-standing Supreme Knight of the "Knights of Columbus" remarked that the modern diaspora of the Ukrainian Greek Catholic Church has a task that no one else can carry out. This task is to be an example of those who experience great suffering, but at the same time do not cease to bear witness to God. This is the testimony which all Christians worldwide need.
The UGCC Department for Information
PUBLICATIONS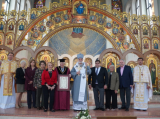 Archbishop Borys Gudziak of Philadelphia, President of UCU, conferred the award of honorary Doctor Honoris Causa of the Ukrainian Catholic...
MEDIA