Celebrating Christmas is to experience fullness and fruitfulness of relationship with God, - Head of UGCC on Sunday before Christmas
Sunday, 02 January 2022, 23:17
Celebrating Christmas means to experience together with Abraham, Isaac and Jacob the peak of the fruitfulness of our faith in Christ, who is coming to be born in our life. To celebrate Christmas is to join and continue the genealogy of Jesus Christ in modern society, in his joys and sorrows, customs and intellectual pursuits, culture and art. His Beatitude Sviatoslav, the Father and Head of the UGCC said in his homily on the Sunday before Christmas.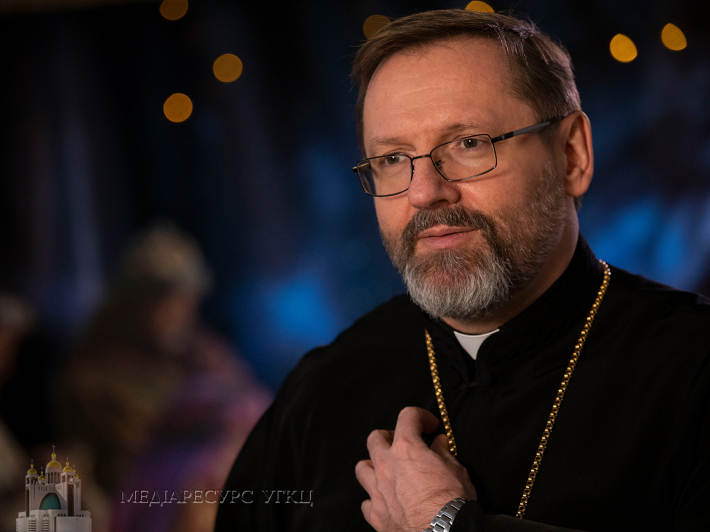 In his homily the Head of the UGCC noted that the Sunday of the Holy Fathers is the last before the Nativity of the Lord. This Sunday's Bible Readings proclaim the end of waiting time and the arrival of the completeness of time.
He assumes that one line in the apostolic reading which opens in the dynamics of the growing relationship between God and a man.
"The maturity in relationship makes the genealogy of Jesus Christ fruitful. The fullness of the maturity in relationship between a man and God, the preacher says, is the goal to which the Lord has directed all mankind through fruitfulness in the faith taken from the fathers of Old Testament.
"Interestingly, the same dynamics of attitudes toward God and His promises are revealed today in the story of Joseph the Betrothed as a direct context of the preparation for Christmas. Righteous Joseph walked the same path of maturity and fruitfulness in the faith that we hear about today in the example of the fathers of the Old Testament", mentioned the Head of the UGCC.
His Beatitude Sviatoslav emphasized that we have been preparing for Christmas for so long because as human beings we need the fulfillment of time - the fullness of time of maturity, from alienation and skepticism to listening and trust, from self-centeredness to openness to God and his word.
This is we who need to mature in order to be united with our God and Savior in the Holy Sacraments of Confession and Eucharist. We need full time for prayer and fasting to hear the voice of the Holy Spirit who will open our eyes and enable us to see the Creator, the Source of Wisdom among ignorant shepherds, the Almighty in the helpless newborn baby, the Eternal God.
The UGCC Department for Information
PUBLICATIONS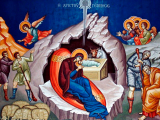 Most Reverend Archbishops and Metropolitans,God-loving Bishops, Very Reverend Clergy, Venerable Monastics,Dearly Beloved Brothers and...
MEDIA