Chaplains are men of spirit who get Ukrainian soldiers into the armor of light, - His Beatitude Sviatoslav
Sunday, 23 December 2018, 17:20
Military chaplains are people stout of heart who get Ukrainian soldiers into the armor of light, - declared Head and Father of UGCC His Beatitude Sviatoslav in his homily during the Divine Liturgy at the Patriarchal Cathedral of the Resurrection of Christ in Kyiv, December 20, in the frame of All-Ukrainian Conference of military chaplains of UGCC.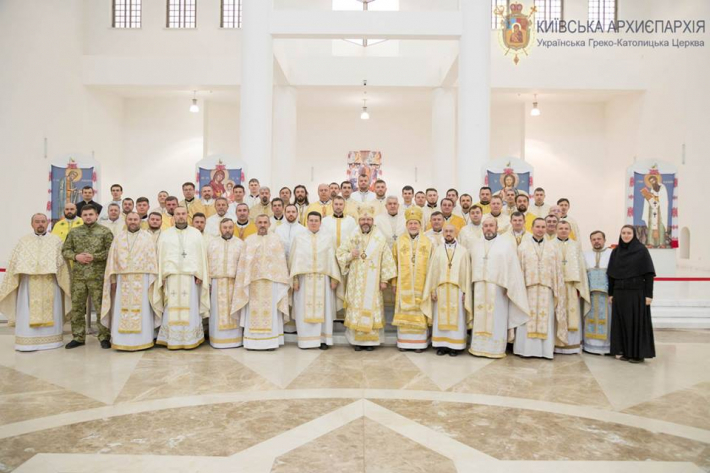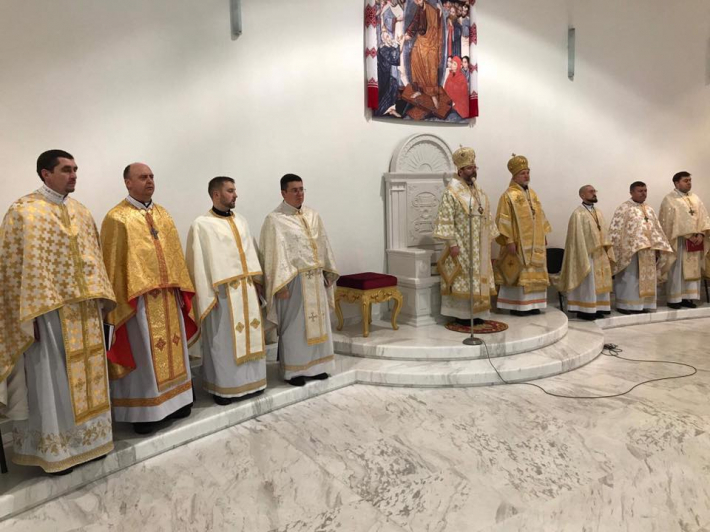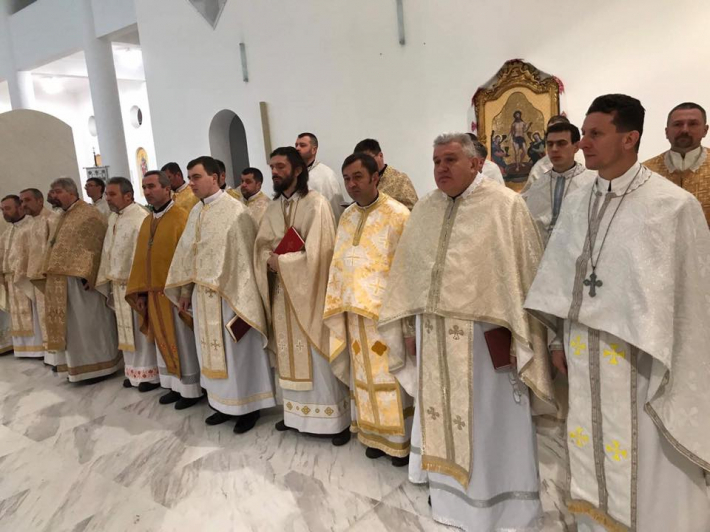 "The motto of the Conference is "Put on the full armor of God…" In my opinion these words of Apostle Paul help us to better understand what Resurrection means to us in a contemporary world", said the Major Archbishop with further adding: "What is a role of chaplains? Apparently, a chaplain is a preacher of Resurrection. He helps our soldiers not to be scared of death as well as being a visible sign of invisible presence of God".
According to him a military man is not a mere symbol of a state independence in all countries, but he is a great national treasure. We come to this realization during war times. Ukrainian soldiers and military men do everything what is possible for our people to live in freedom and independence.
"As Ministry for Defence supplies soldiers with uniform and weapon to accomplish their mission, so you dear fathers are the ones who deliver them armor far more important than a visible weapon or means of defence. You are the servants, administrators, givers of Resurrection. A presence of a chaplain is a secret of success and triumph over an enemy", emphasized the leader of Greek Catholics.
Head of Church is confident, - similarly to a small candle which can enlighten darkness, so the presence of at least one chaplain can make Ukrainian army unbeatable.
"Ask our Heavenly Father for blessing our army, since we pray for them. Ask Him for being dressed into the armor of light in order to defeat evil in our daily, personal, church, social and state's life", His Beatitude Sviatoslav emphasized at the end.
The UGCC Department for Information
PUBLICATIONS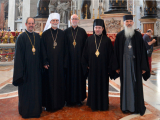 Glory to Jesus Christ! Beloved Brothers and Sisters in Christ!
MEDIA