Christmas vertep travels around Odesa
Thursday, 11 January 2018, 14:37
Odesa citizens were pleased to listen to Christmas carols in real thank to young people from the parish of Cathedral of St. Andrew the First-Called, UGCC in Odesa.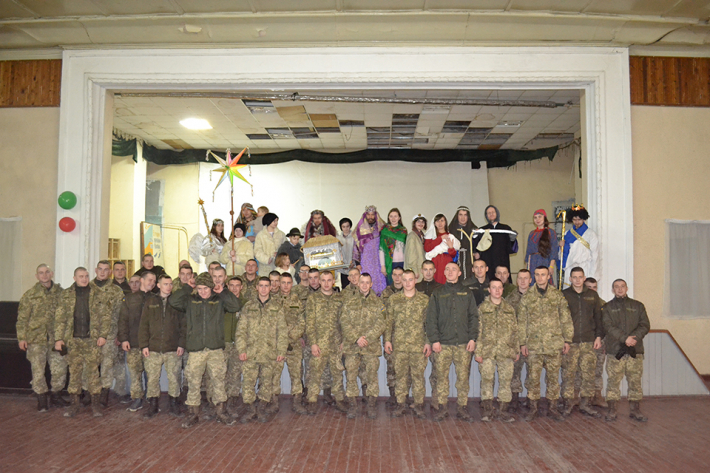 Clergy and believers of UGCC in Odesa are known also as volunteers. That is the reason why participants of the vertep have already visited numerous military bases of Armed Forces of Ukraine, military hospital, orphanage "Svitanok". The singers also visited their bishop Mykhailo.
"We have a really big dream. This trip to ATO zone, at the frontline is about supporting defenders of Ukraine. We are planning to perform with carols in the Deribasovska Street, the central one in Odesa. We also received an invitation to perform in Kyiv in front of Apostolic nuncio to Ukraine", told one of the participants of vertep, Fr. Ruslan Ostafyi.
Christmas vertep visited cottage "Odesa Port", Odesa region. There they performed in a chapel, where a figure of Virgin Mary is built.
'I was happy to hear the carols performed by the participants of this wonderful vertep. A great joy filled me that moment. My soul is celebrating", Tetiana, a resident of the village told.
Press-service of Odesa Exarchate
PUBLICATIONS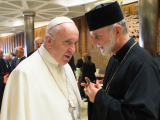 An unprecedented event took place in Rome on July 5-6. Desiring to demonstrate support for the Ukrainian Greek-Catholic Church at a time of...
MEDIA