Church divisions you accept not merely with words but with actions too, - Head of UGCC congratulated bishop Ihor Isichenko on his bishop's anniversary
Thursday, 12 July 2018, 20:50
Father and Head of Ukrainian Greek Catholic Church His Beatitude Sviatoslav congratulated with a Certificate Bishop Ihor (Isichenko), Archbishop of the Kharkiv-Poltava diocese of the Ukrainian Autocephalous Orthodox Church, marking 25th anniversary of his episcopal ordination.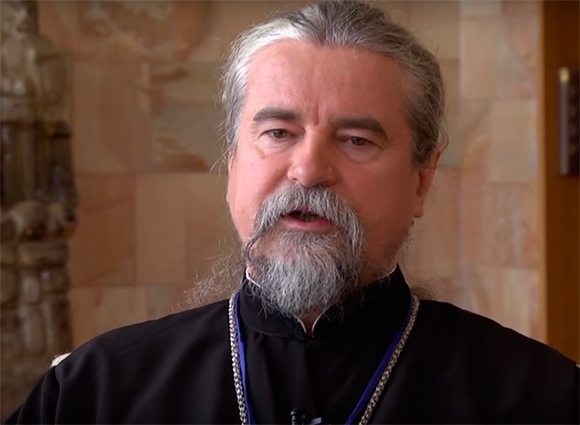 "Celebrating your anniversary is a great event to all of us", said in a Certificate.
"Being united with you, - says Head of UGCC, - we are bringing up our prayers to God's altar, thanking Him for calling you to this sacrificial ministering Church and people. Your long-term pastoral service at Slobozhanshchyna illustrates a life of a good shepherd, who lays down his life for the sheep. Church divisions you accept not merely with words but with actions too, being concerned about the process of uniting Churches of Volodymyr's Baptism".
The Certificate also marks bishop's fruitful educational and scientific involvement, particularly, in philology and history fields. Numerous publications of Archbishop Ihor became an inevitable part of libraries of Ukrainian students and scientists who study on humanitarian norms.
"Your active participation in different social and cultural projects made your voice and face recognizable among Ukrainians both on the Motherland and in diaspora", assumes Head of UGCC.
It all signifies how strong archbishop Ihor is in his belief, deep in views and knowledge.
"I congratulate you and wish to get a help from the Holy Spirit in all your beginnings for God's glory and for the best to our Church and people. May all-merciful God give back you handsomely and bless with abundance of His grace", wished His Beatitude Sviatoslav.
The UGCC Department for Information
MEDIA