Current information about the life of the Church is now available on a new UGCC website
Monday, 06 August 2013, 23:06
Starting today, current information about the life of the Church (news, announcements, interviews, columns, and articles) will be posted on the UGCC information website news.ugcc.org.ua, created and administered by UGCC Department of Information.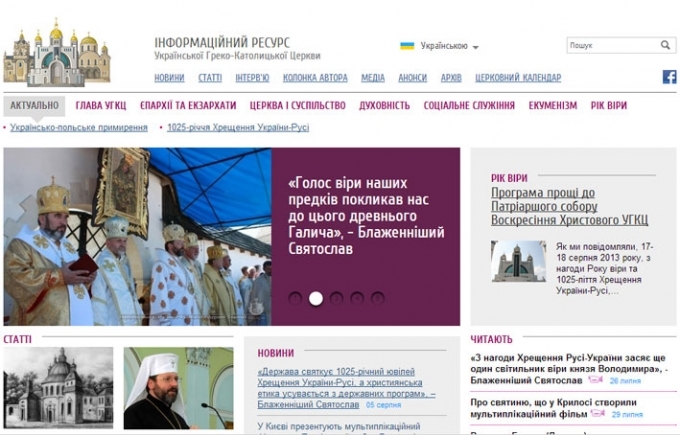 The former official website (www.ugcc.org.ua) will not be updated and will only provide news archives.
Rev. Ihor Yatsiv, head of UGCC Department of Information, explained that due to the current development of the Internet and the overload of the official website of the Church, the need arose to create an Internet-portal which will have three separate internet resources.
The first such web resource already functions well since last year – the UGCC Media Resource, ugcc.tv. This website can be found on media files, and provides information on current and interesting events in UGCC: videos, photos, and audio materials.
UGCC Informational Resource, news.ugcc.org.ua, is the second internet resource of the future UGCC portal. "We expect that this resource will become the first herald of the UGCC Department of Information. An informational resource is the source of information which will publish a large amount of various current information about church events," explains the head of UGCC Department of Information.
The new site differs from the previous in its ease of navigation, original design and a large capacity for content. It is noteworthy that in addition to the original Ukrainian edition, it will also be available in Russian and German on the new website of the Church.
Towards the end of the year, Rev. Ihor informed, the third UGCC informational resource will become a "solely official" website of the Church. "This means that it will publish the official documents of the Church, epistles and appeals of the UGCC Head, resolutions of UGCC Synod of Bishops, historical facts about the Church and other useful information," said Rev. Ihor.
The above three web resources will form the UGCC portal and will me maximally connected with one another.
UGCC Department of Information
PUBLICATIONS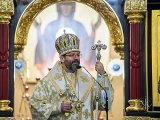 Head of the Ukrainian Greek Catholic Church brings multifaceted experience to project of evangelization.
MEDIA