December 13 - Prayer for the Head of the UGCC and Fundraising for the Andriyiv Hrish (Andrew's Pence) Fund
Tuesday, 10 December 2019, 14:49
According to the decision of the Synod of Bishops of the UGCC, held this year in Rome, on the occasion of the Feast of the Apostle Andrew the First-Called, the UGCC established a Day of Church-wide Prayer in the Intention of the Father and Head of the UGCC and of the special situations of the UGCC.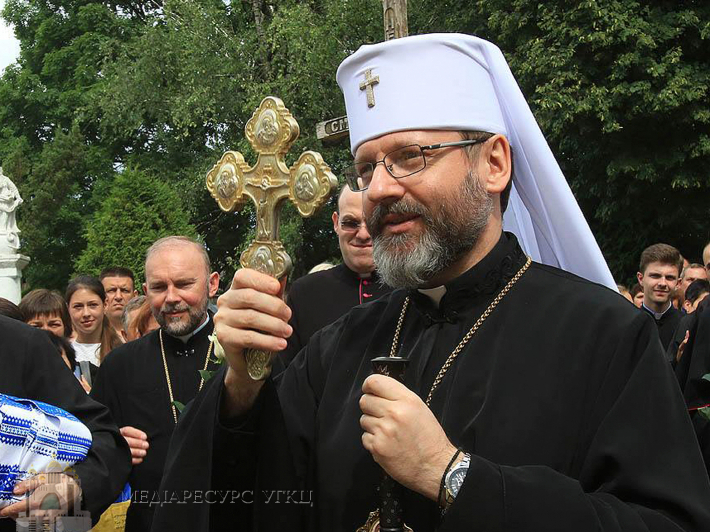 On this day, or at the decision of the ruling hierarchs on another day, a church-wide fundraising is held for the Andriyiv Hrish (Andrew's Pence) Fund, which is intended to implement pastoral and social initiatives.
It is possible to join the initiative in this way: on the day of the Apostle Andrew the First-Called, come to church and pray for the Father and Head of the Ukrainian Greek Catholic Church His Beatitude Sviatoslav and make a donation to Andriyiv Hrish (Andrew's Pence) Fund, the proceeds of which will be used for charitable work of the Father and the Head The UGCC.
"The task of the Head of the Church is to help those who need it most. Such resources and means of ministry of the Head of the Church for the most needy are the Andriyiv Hrish (Andrew's Pence) Fund, " said the Primate in a video on the topic.
So far, the funds raised from the above-mentioned donation have been used to support UGCC structures on missionary grounds. However, last September, the Synod of Bishops of our Church decided, taking into account the challenges facing Ukrainian society, to channel Andrew's money to pastoral and social projects in Ukraine. This reorientation of resources will help the UGCC to carry out pastoral activities more effectively, particularly in the east.
His Beatitude Sviatoslav has many times in many different ways provided assistance to the victims of the war, both through persons directly involved in the social sphere (military and hospital chaplains, social workers), and personally. People who need loving maternal support from the Church have been constantly coming to him. By pooling its donations, the Church can effectively and efficiently assist those in need.
We call on the clergy of our Church to show a concrete dimension of communion and solidarity, and to clarify to the faithful of the UGCC the mission and significance of this charitable initiative.
You are welcome to make your donations through your economs to the Patriarchal Curia Economate. We would be very grateful if you could send the funds raised by the beginning of February 2020. This would help us more efficiently plan the distribution of funds, which occurs under a collegial decision of the Board of the Fund, which includes His Beatitude Sviatoslav and his advisers.
"By donating to the Andrew's Pence Fund and praying for the Head of the UGCC, we support our Church and show our awareness that the Church is not limited to our own parish or eparchy/exarchate, but is a communion of the faithful who can support each other at different levels."
We invite you to share interesting and creative initiatives, how this action was supported in your parish (development@ugcc.org.ua). The most interesting stories will be covered on the official site of the UGCC and via social networks: #Андріїв_гріш, #підтримую_ініціативи_Патріарха
The UGCC Department for Information
MEDIA