Director of Lviv center "Libertas" took part in interreligious training in Vienna
Friday, 02 February 2018, 22:33
Fourth year in a row International Centre for Interreligious and Intercultural Dialogue (KAICIID) organizes unique program on interreligious dialog.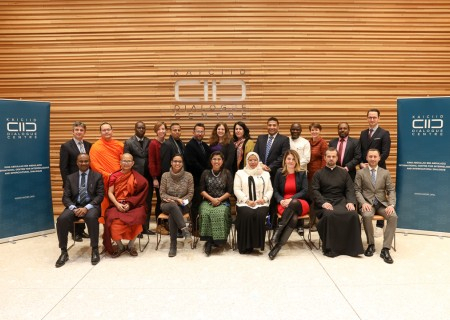 It is an intensive course in dialog techniques and communication. Interreligious meetings, which are the part of the course, provide participants' with experience that can be used in future interreligious work, research and may be introduced by participants in their organizations. The course also provides online learning.
Scholarship holders from 18 countries took part in such conference in 2018. There were representatives of six religions, in particular Christianity, Judaism, Islam, Buddhism and Hinduism. This year training took place in Vienna. One of the participants was Taras Dziubanskyi, Director of Center for Interconfessional and Interreligious Dialog "Libertas" (Lviv).
West office of "Zhyve TV" based on materials from www.velychlviv.com
PUBLICATIONS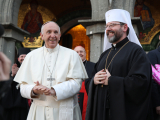 ROME - As the Catholic Church's Synod of Bishops in Rome was meeting on Oct. 11, it was another synod across the Aegean Sea in Turkey that sent...
MEDIA