Dobriany Deanery of Eparchy of Stryi had a meeting of priests and their families before the Nativity
Friday, 05 January 2018, 00:18
On January 2nd, 2018 at the Church of Holy and Glorious Great-Martyr Demetrius, which is located in Dobriany near Stryi, there was a meeting of priests and their families, who belong to Dobriany Deanery. Such meetings are held every year before the Nativity of Our Lord Jesus Christ.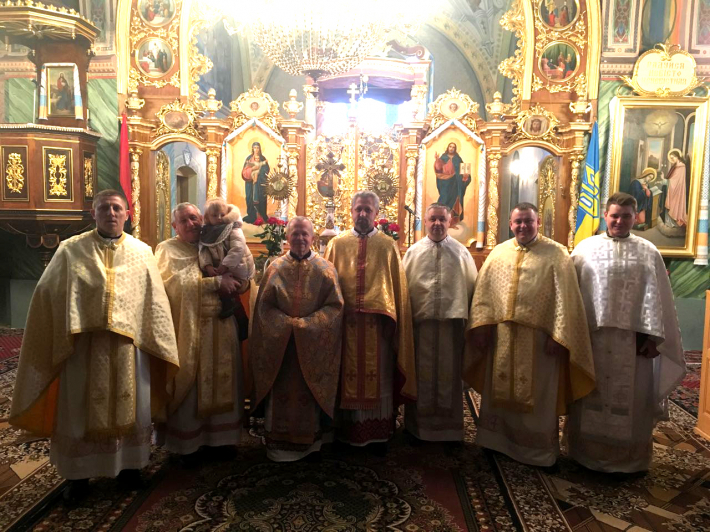 Traditionally priests with their families gather in order to thank God for the past year, to ask for forgiveness of their sins and to ask the Lord for blessing for themselves and parishioners. This year Fr Mykola Matviichyshak led the Divine Liturgy and commemorated every priest of Dobriany Deanery, their wives and children. After the Liturgy he addressed everyone present with the word about the gift of time.
After the Liturgy priests made a photo and a local parish priest Fr Ivan Hovhera invited everyone for a meal. By the way it was Fr Ivan, who many years ago came up with the idea of such meetings.
West office of "Zhyve TV" based on materials from www.stryi.ugcc.org.ua
PUBLICATIONS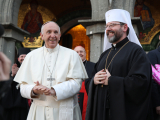 ROME - As the Catholic Church's Synod of Bishops in Rome was meeting on Oct. 11, it was another synod across the Aegean Sea in Turkey that sent...
MEDIA