Don't be afraid: God is not dead. The Eucharist overcomes any loneliness, Cardinal Angelo Bagnasco at the opening of the 52nd Eucharistic Congress
Tuesday, 07 September 2021, 09:06
52nd International Eucharistic Congress began in Budapest with Mass celebrated by Cardinal Angelo Bagnasco, president of the Council of European Bishops' Conferences and with co-service of bishops of the UGCC.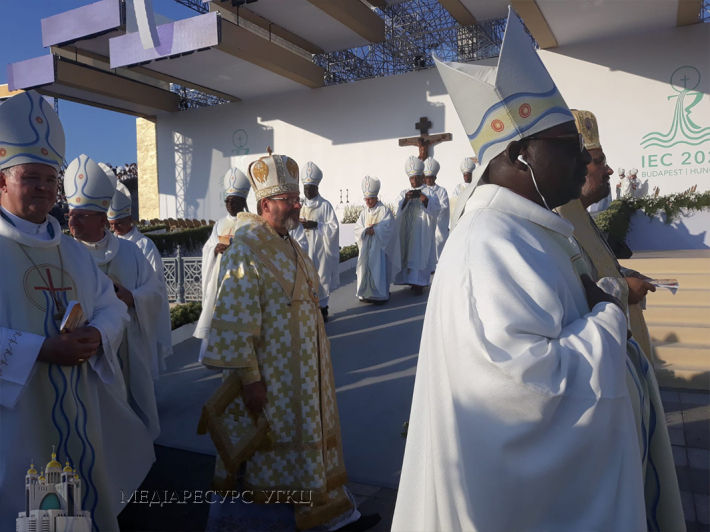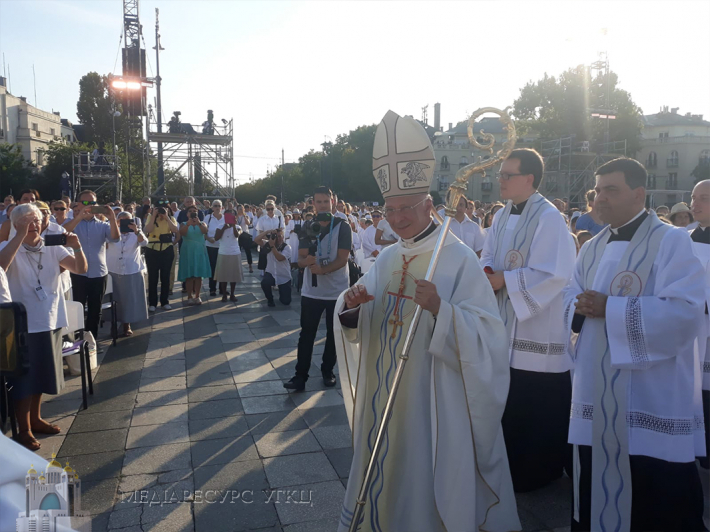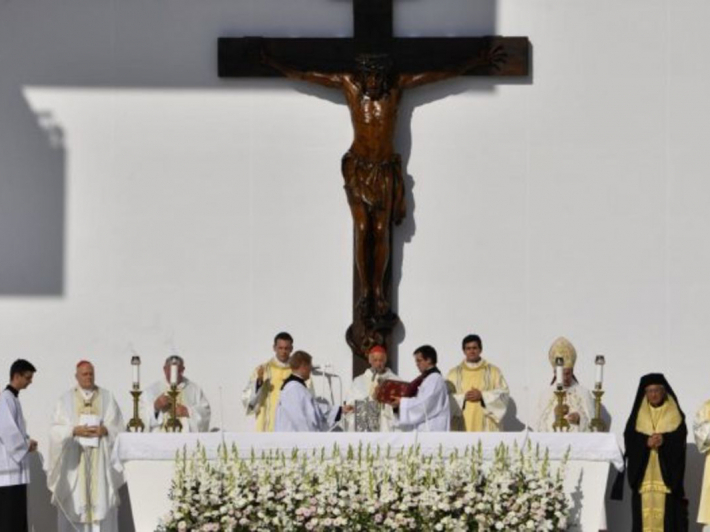 "May the Lord grant us the ability to feel these days that Christ is with us in the Eucharist. He does not leave the Church, people and humanity alone", proclaimed Cardinal Péter Erdő, Archbishop of Esztergom – Budapest at the beginning of the Mass that opened the 52nd International Eucharistic Congress.
A voice of Europe that embraces whole of humanity
Cardinal Angelo Bagnasco, president of the Council of European Bishops' Conferences prepared the homily for the Mass celebrated in Heroes' Square in Budapest. The closing Mass Congress will be celebrated by Pope Francis on 12 September.
In his homily cardinal Bagnasco highlighted ringing bells calling for festivity as "a choir that seeks to embrace the whole of humanity".
"From this majestic pulpit the voice of shepherds, the voice of this moving assembly which craves to knock, humbly and joyfully, at hearts of the peoples of Europe, and to go beyond, to the remotest points of the earth" he said.
No one is lonely
"You are not alone in a hostile universe, you are not alone before the marvelous mystery of life, you are not alone with your thirst for freedom and eternity. Wherever you are, you are not invisible, God observes you with love; you are not an orphan, God is your Father; you are worth the blood of Jesus, Redeemer of the world, and Bread of eternal life. Do not be afraid: God is not dead, the Eucharist overcomes every loneliness, every distance, every indifference."
God is young
Addressing the children celebrating their First Holy Communion and Confirmation, cardinal Bagnasco recalled the simplicity of their hearts that welcome Jesus, a friend who will not betray.
He also reminded the young students in Catholic schools that faith and reason coexist and that "God is not a competitor for your freedom, and faith is not a series of prohibitions, but rather a great 'yes' to joy, even when it is demanding because love is a serious thing."
"Remember the Church needs you, your youth, your enthusiasm, and you need Jesus," he urged them. "Everything grows old quickly, only God is always young, and the Church is the true youth of the world because it preserves the sacrament of the Body of Christ".
"The Church," he added, "does not guarantee tranquility, but keeps saying you with Christ, "Do not be afraid".
Those who feel the burden of the Cross, who are being persecuted or feel like being voiceless or without a motherland, president of the Council of European Bishops' Conferences urged not to lose courage as "God is present in those hearts of those who approaches Him close".
The UGCC Department for Information
based on VaticanNews
PUBLICATIONS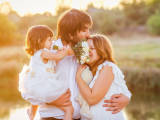 Statement of the Ukrainian Council of Churches and Religious Organizations on the need to protect the traditional family values of the...
MEDIA