During the opening of Christmas Tree in Lviv members of Plast will pass Peace Light from Bethlehem to the city
Thursday, 14 December 2017, 21:43
The Christmas Tree Lighting Ceremony in Lviv takes place on Friday, December 17th. "Everyone can take part in the event. This year the Transfer of Light is going to be accompanied by choir Dudaryk. The family of the city mayor will receive the Light on the stage and then the Light will be spread among citizens", - said Matvii Dukh, Head of Lviv's Plast.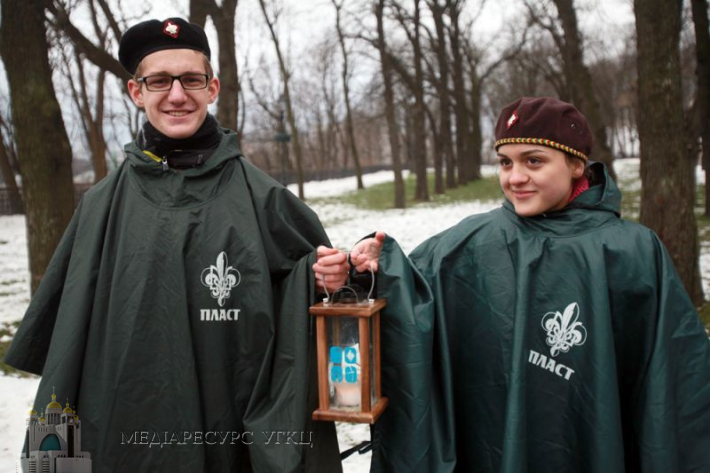 "[Peace] Light from Bethlehem is always a forerunner of festivity, comfort and warmth, with which Christmas is associated. We would like this symbol of peace to be present in as many homes as possible. Members of Plast are those who annually take this mission to bring it to citizens' homes", - he added.
Ukrainian scouts (members of Plast) will bring Peace Light from Bethlehem to foster homes, boarding schools and churches of the city.
As traditional members of Plast before the holidays will have a meeting with Polish Scouts at the Ukraine-Poland Border. The event will take place on December 21st.
West office of "Zhyve TV" based on materials from www.velychlviv.com
PUBLICATIONS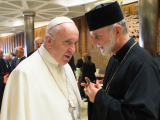 An unprecedented event took place in Rome on July 5-6. Desiring to demonstrate support for the Ukrainian Greek-Catholic Church at a time of...
MEDIA