Employees of Patriarchal Curia in Lviv commonly commemorated 86th birthday anniversary of His Beatitude Lubomyr
Friday, 01 March 2019, 10:55
On Tuesday, February 26, 2019 employees of Patriarchal Curia in Lviv commemorated with a joint prayer 86th anniversary of His Beatitude Lubomyr Husar. Requiem Mass was celebrated in the church of Annunciation of the Holly Virgin Mary in Patriarchal House.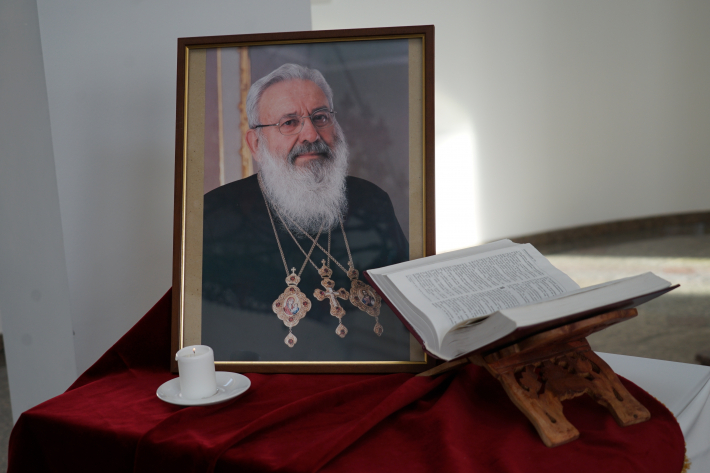 Fr.Volodymyr Mistermanm in his word to the employees of Curia, said: "relating words from a Requiem Gospel to His Beatitude Lubomyr, we acknowledge a fact that minds and hearts of not only believers of UGCC but other confessions and even atheists were deeply filled with him. And it is a sign that gifts of the Holy Spirit in life of a great patriarch were truly fruitful, and simultaneously being physically present among us he was already living an eternal life".
As for him, His Beatitude Lubomyr cheered for the future of Church and Ukrainian society, so he put in all his efforts in development of Patriarchal Curia.
"He truly believed: if people who really believe in resurrected Christ will work in Curia – they will manage to become not only effective professionals (who are ready to face upcoming challenges) but, what is more, persuasively witness a living God, joining in forming Kingdom of Heaven among us", emphasized Fr. Volodymyr Misterman.
We remind that May 31, 2017 at the age of 85 after a serious illness His Beatitude Lubomyr Husar, Archbishop Emeritus of UGCC passed into eternity.
February 10, 2011 at the press conference in Kyiv His Beatitude Lubomyr stated that the same day Pope Benedict XVI accepted his resignation of Major Archbishop of UGCC.
He was involved in active social work, was a spiritual leader not only for Greek Catholics, however for many Ukrainians.
The UGCC Department for Information
PUBLICATIONS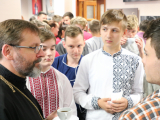 Today, more than ever, is the time for your boldest dreams: to tame the universe, to find a cure for cancer, to conquer epidemics, to build a just...
MEDIA