"EU can live without Ukraine but Europe cannot, as it will be deficient", - His Beatitude Sviatoslav
Monday, 01 June 2015, 08:17
"Ukrainians strive for occupying a prominent place in Europe as a Christian nation", - said the Father and Head of the Ukrainian Greek-Catholic Church, His Beatitude Sviatoslav, in his interview to the Polish edition "In a network". "Today, Ukraine realize its European identity, its place in European nations' family", - mentioned he.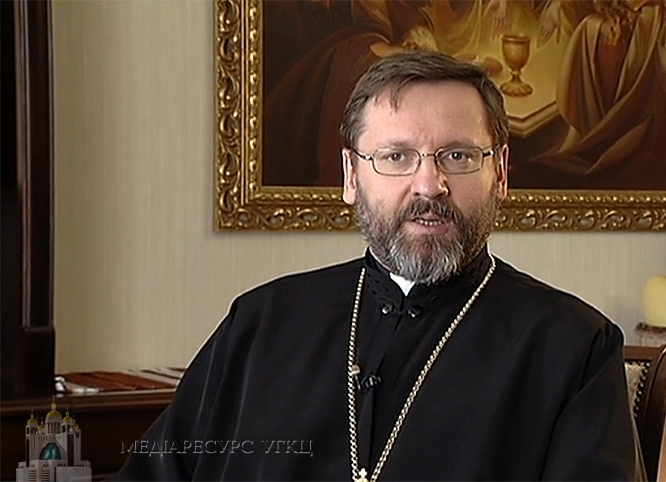 "When we are talking about a European consciousness of Ukraine, first of all, we mean here some inner processes, happening in our country, - stressed the Head of the UGCC. – A spark, that caused Revolution of dignity, was a decision of president Yanukovych not to sign an agreement about an Association with a European Union".
According to words of the Head of the UGCC, today, Ukraine is struggling for its European identity, for the independence, for the right to be themselves. In this context is being considered a question about a possible membership of European Union.
A lot of foreigners, who are visiting Ukraine, note that our people are ready to give out their lives for that real European values, for which Europeans do not want to fight anymore and, even, forget about them. We are sure that Christian Ukraine "can become a call for awakening of a secularized Europe, mentioned His Beatitude Sviatoslav. "Ukraine reject a doubtful values in a face of a gender ideology, otherwise it may be an obstacle for joining to the European Union. "But EU – it is still not a Europe, - remarked the Head of the UGCC. – "EU can live without Ukraine but Europe cannot, as it will be deficient".
His Beatitude Sviatoslav underlined that UGCC "have always been a Church of her nation and always have been with her nation". "In time, when our Motherland is an object of an aggression from army of the neighboring state, - said he, - while the war is in progress and Ukrainian soldiers with civilians are dying everyday, it is evident that we are with our people. Greek-Catholic Church have always been a teacher for our nation, a keeper, a guide and a voice of truth. Thus, when we have become a victim of an unjust aggression, we must speak about it loudly, sincerely and frankly, especially appealing to the international public opinion".
PUBLICATIONS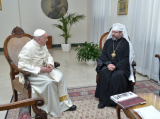 3 July at 10:00 AM, at Casa Santa Marta in the Vatican, Pope Francis met with His Beatitude Sviatoslav. The meeting was held at the request of the...
MEDIA