Europe suffers from fatigue. We ought to return to vision of its founders, - Pope Francis to participants of CCEE jubilee
Sunday, 26 September 2021, 19:44
On September 23, Pope Francis celebrated Mass to open the 50th plenary assembly of CCEE at St Peter's Basilica in Vatican. His Beatitude Sviatoslav, the Father and Head of the UGCC with other representatives of European episcopal conferences co-served there.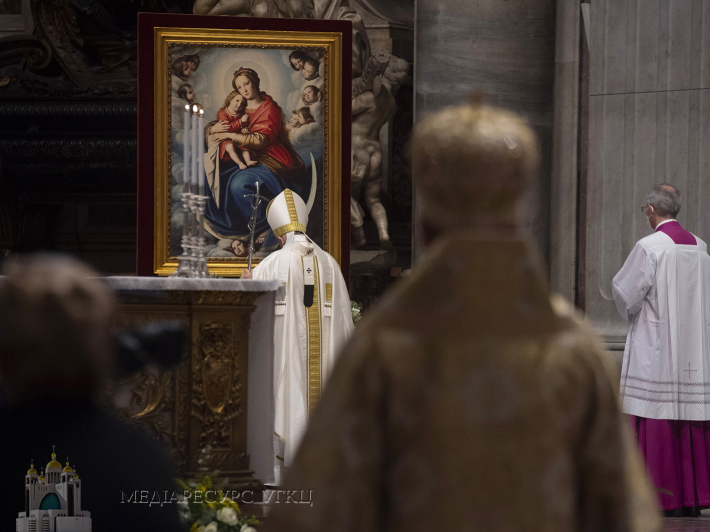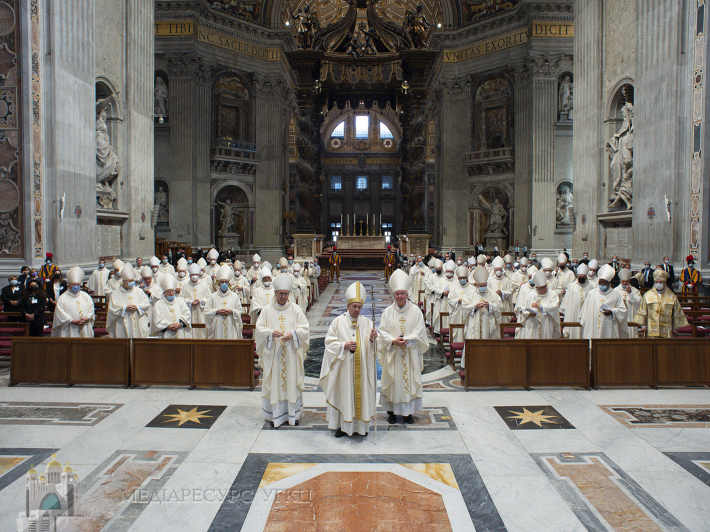 "Church must open its doors to everyone, no to temptation of changing locks, restorationism of past kills"- the main accents made by Pope.
Explaining the Scriptures of the day, His Holiness emphasized three verbs: reflect, rebuild and see.
"We Christians can be tempted to remain comfortably settled in our structures, our homes and our churches, in the security provided by our traditions, pleased with a certain degree of consensus, while churches are staying empty and Jesus is increasingly forgotten", said the Holy Father and added that people are still thirsty of God because there is no one to quench this thirst in them.
In order to build the European common house, we must "go beyond short-term expedience and return to the far-sighted vision of the founding fathers, a prophetic vision of the whole", he said.
On this occasion Pope Francis thanked priests of Catholic Church for their hard work on the way of rebuilding and urged to support each other on their path onwards without falling prey to failure or discouragement.
Pope assumes that devoted service in rebuilding Europe will enable our brothers and sisters to see.
"A good deal of people in Europe considers faith as something they have seen already, something from the past? Why, because they have not experienced Jesus acting in their lives. Moreover, if they will be constantly proposing worn-down intellectual and moral religious patterns, people will not see their Shepherd", the Holy Father emphasized.
The Secretariat of the Head of the Church in Rome
PUBLICATIONS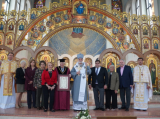 Archbishop Borys Gudziak of Philadelphia, President of UCU, conferred the award of honorary Doctor Honoris Causa of the Ukrainian Catholic...
MEDIA