Family is a God's recipe of human's happiness, - Head of UGCC invites to take part in All-Ukrainian procession in support of children's and family's rights
Tuesday, 29 May 2018, 23:14
On Saturday, June 2, 2018 in Kyiv the third All-Ukrainian procession in support of children's and family's rights, according to All-Ukrainian Council of Churches and religious organizations (AUCCRO). An event will be held with a motto "A happy family – healthy Ukraine".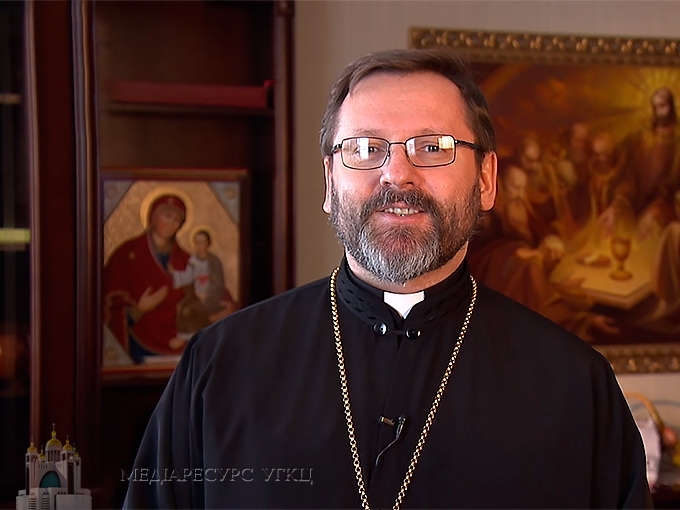 As says website of AUCCRO, the aim of this event is to draw attention of society and authority to moral and spiritual aspects of family and marriage as a unity of a man and a woman, necessary for bringing up children in harmony.
"With this movement, we, who are believers, would like to testify again before all Ukrainian society our respect to a family institution as a core element of society. Hence, we want to reveal Lord God's divine plan about human's happiness, as He once said: "It is not good for the man to be alone. I will make a helper suitable for him". Thus, family is a God's recipe of human's happiness", mentioned Father and Head of UGCC.
The Major Archbishop invites all people of a good will, who truly comprehend that a strong family is a recipe of happiness of Ukraine, take part in this event. "Come to Kyiv from all corners around Ukraine! Believers of different confessions and religions, let us get united in one all-human family to testify respect to a family institution, once created by its Creator, which had appeared long before the nations were formed, states or other types of human communities", encouraged Head of Church.
"May Lord God bless a Ukrainian family! May men and women learn how to be loving couples, good parents for their children. Let Ukraine bloom, and Heavenly Father may send His peace for our common Ukrainian home", was the last thing His Beatitude Sviatoslav wished Ukrainians.
The UGCC Department for Information
PUBLICATIONS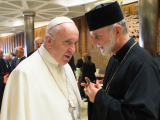 An unprecedented event took place in Rome on July 5-6. Desiring to demonstrate support for the Ukrainian Greek-Catholic Church at a time of...
MEDIA