Famous artist Christine Dochwat awarded with the Order of metropolitan Andrey Sheptytsky
Wednesday, 17 November 2021, 22:30
Christine Dochwat, an artist and icon painter was awarded with the Order of metropolitan Andrey Sheptytsky in March 2020 by His Beatitude Sviatoslav, the Father and Head of the UGCC. Due to the pandemic the award ceremony was held on November 14, 2021 at Cathedral of the Immaculate Conception, Philadelphia. Bishop Borys Gudziak, metropolitan and archbishop of Philadelphia was the one who handed out the award.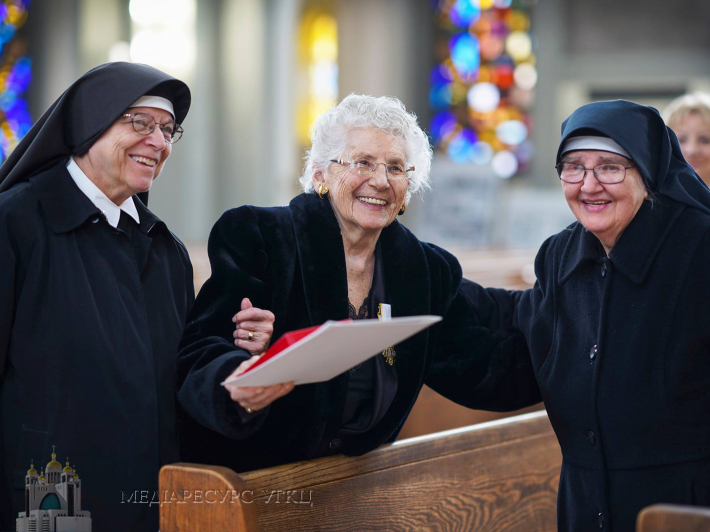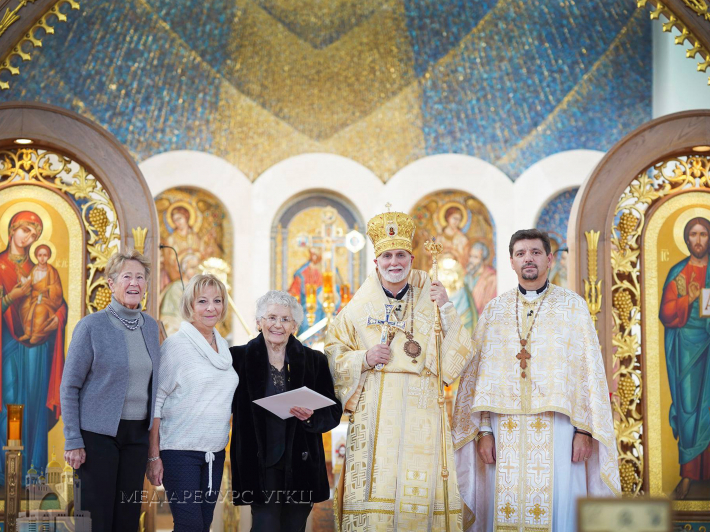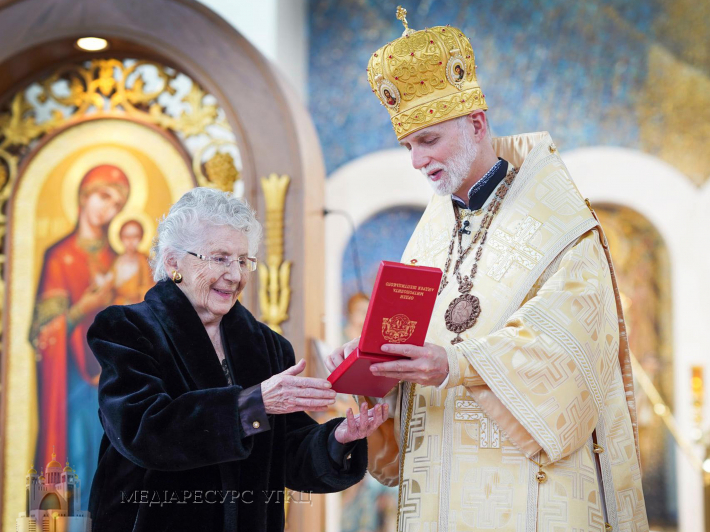 Miss Christine Dochwat became the fourth winner of the highest award of the Ukrainian Greek Catholic Church.
The award of the Head of the UGCC states that Miss Dochwat was awarded for her long-standing and extremely fruitful work in church painting culminating in iconostasis painting, separate cycles of icons, frescos for more than seventy Christian churches, as well as for her leading a Christian life and testimony of faith, ministering Church accomplishment of which became moral authority acknowledged by Church and society.
"May merciful God through prayers of the righteous Andrey Sheptytsky reward You handsomely for all Your efforts and grant You strength for further ministering", the Order states.
It should be noted that among works of Miss Dochwat are wall mosaics and iconostasis, frescos in numerous churches and cathedrals around the United States and Vyshorod Icon of the Mother of God for Ukrainian Catholic University in Rome.
The UGCC Department for Information
PUBLICATIONS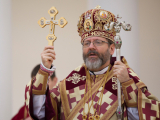 If you have parents, friends who are undergoing this period of grief, please, stay with them, because shared grief hurts less. This and many...
MEDIA