First offline presentation of the book Apocrypha: Four Conversations about Lesya Ukrainka held in Budapest
Wednesday, 15 September 2021, 08:56
Within a pastoral visit of His Beatitude Sviatoslav, the Father and Head of the UGCC paid to the Ukrainian community in Budapest on September 9, 2021 the book by Oksana Zabuzhko and His Beatitude Sviatoslav was presented there.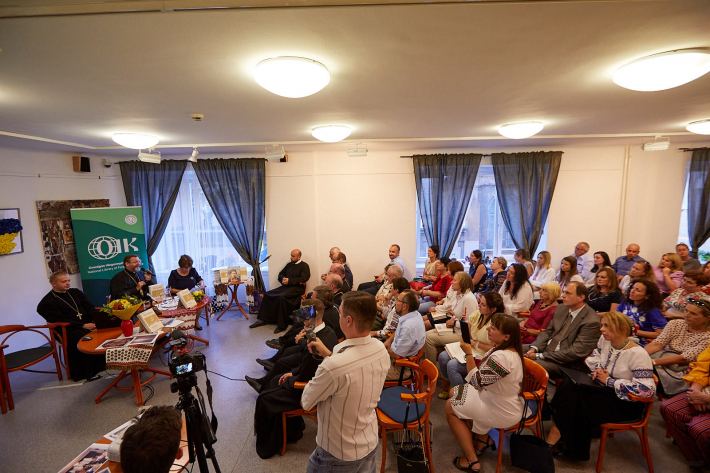 The event took place at The National Library of Foreign Literature in Budapest. It was the first presentation of the book since the pandemic has occurred. The previous presentations were held online due to quarantine restrictions.
During the presentation His Beatitude Sviatoslav mentioned: "We came here to reveal deep spiritual religious sense of poetry by Lesya Ukrainka with Christian theme for general public – as a token of gratitude to the Ukrainian community in Hungary for developing Ukrainian culture and Church, collecting and preserving bit by bit, then passing to the next generations".
As for him it is essential to read introduction to the book "Apocrypha: Four Conversations about Lesya Ukrainka" as there are some of the nuances surrounding Christian culture which Lesya Ukrainka possessed as a signature look of her works. We do not have them today, thus do not feel certain moments. However being Christians of the third millennium we ought to be on the top level of Christian literacy of Lesya Ukrainka's poetry so to be able to evaluate her poems better and understand them deeper. "There is a number of cultural expressions of the Word of God that we find Scriptures and which Lesya Ukrainka used tremendously great in her poetry", emphasized His Beatitude Sviatoslav.
The UGCC Department for Information
PUBLICATIONS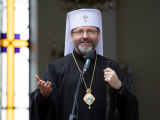 When we see people's transgressions, iniquities and even crimes we, first of all, have to undertake an examination of conscience, so not to do...
MEDIA