Flowery-Palm Sunday Divine Liturgy Celebrated at the golden-domed Ukrainian Catholic Cathedral of the Immaculate Conception in Philadelphia, Pa
Monday, 10 April 2017, 11:36
Metropolitan-Archbishop Stefan Soroka was the main celebrant at the 9 AM Divine Liturgy on Flowery Palm Sunday, April 9, 2017 in the golden-domed Ukrainian Catholic Cathedral of the Immaculate Conception in Philadelphia, Pa.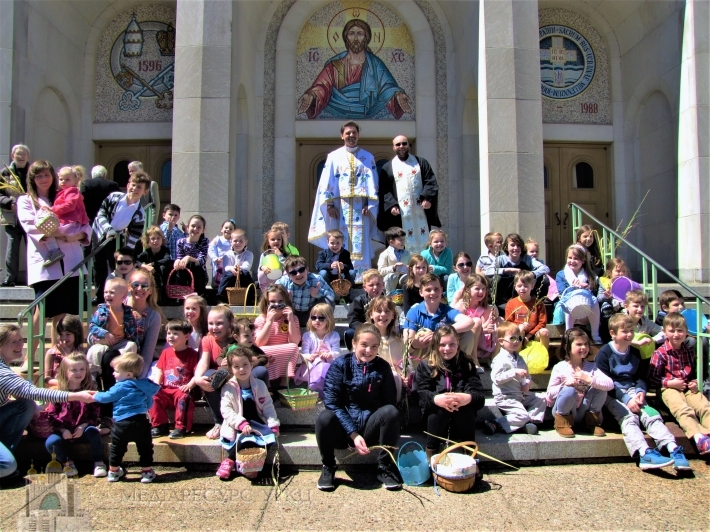 The homily was offered by Fr. Raphael Strontsitskyy, hieromonk of the Studite Monastery in Lviv, who had given a Lenten Mission at the Cathedral parish. Fr. Roman Pitula and Fr. Roman Sverdan were concelebrants at the Divine Liturgy. Palms and pussy willow branches were blessed and distributed to the faithful at the end of the Divine Liturgy. After the 11 AM Divine Liturgy, an Easter Egg Hunt was held on the cathedral grounds for the children of the cathedral parish. Fr. Pitula and Fr. Strontsitskyy signaled the start of the Egg Hunt by ringing the belllocated in the outside Bell Tower.
PUBLICATIONS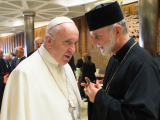 An unprecedented event took place in Rome on July 5-6. Desiring to demonstrate support for the Ukrainian Greek-Catholic Church at a time of...
MEDIA